Fairy Tale Famished
Q.
Why are there so many starving characters in Grimm's Fairy Tales?
.
A.
As you grit your teeth through Grimm horrors and triumphs, you're constantly faced with extreme hunger, be it in tatty children wandering too far from home or a behooded villain out for a human snack. The Brother's first edition included a tale entitled 'The Starving Children', also known as 'The Children of Famine' or 'Die Kinder in Hungersnot.'
🥣
The dark tale of 'Hansel and Gretel' wastes no time in getting to the point:
'Next to a great forest there lived a poor woodcutter with his wife and his two children. The boy's name was Hansel and the girl's name was Gretel. He had but little to eat, and once, when a great famine came to the land, he could no longer provide even their daily bread.
One evening as he was lying in bed worrying about his problems, he sighed and said to his wife, "What is to become of us? How can we feed our children when we have nothing for ourselves?"
"Man, do you know what?" answered the woman. "Early tomorrow morning we will take the two children out into the thickest part of the woods, make a fire for them, and give each of them a little piece of bread, then leave them by themselves and go off to our work. They will not find their way back home, and we will be rid of them."
.
.
All these stories of all-consuming hunger aren't surprising given that the Brothers Grimm – Jacob Ludwig and Wilhelm Carl – were thrown into poverty after the death of their magistrate father. As Wilhelm wrote in an 1812 letter:
'We five people eat only three portions and only once a day. I usually save something for breakfast because I cannot bear waiting until five o'clock. Jacob usually eats only breakfast when each of us drinks but a single cup of coffee and eats nothing more than milk bread. We have done away with tea because sugar is much too expensive. But we cannot go around wearing improper clothing.'
.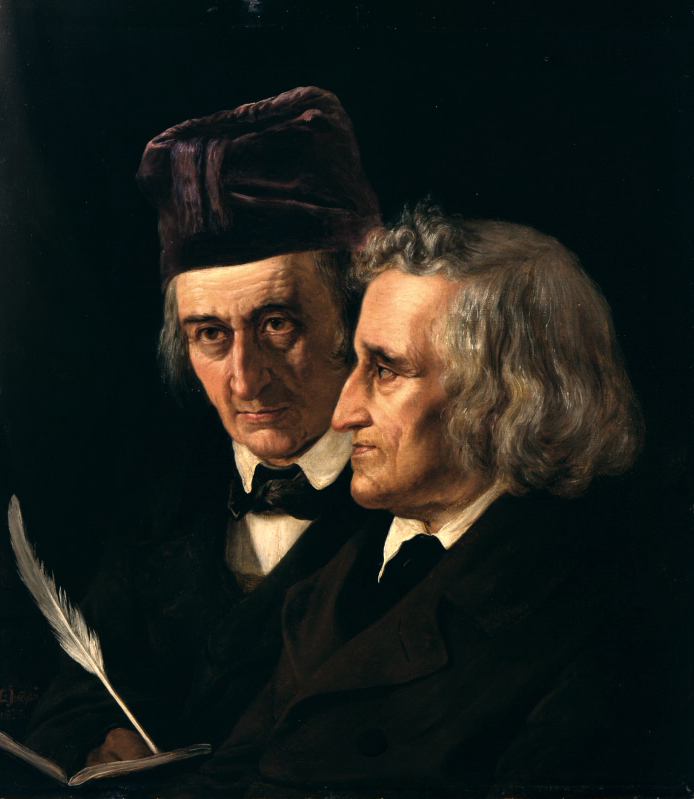 .
.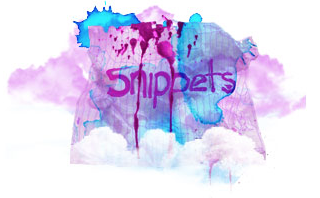 Amidst such food deprivation, how lucky it would be to find a magical artefact that could conjure up food whenever one asked.
Free food might come via an enchanted table ….
The Wising Table, Gold-Donkey and Cudgel Out of the Sack
'The eldest had apprenticed himself to a joiner, and learned industriously and tirelessly, and when the time came for him to be on his way, his master presented him with a little table which was not particularly beautiful, and was made of common wood, but which had one good property. If anyone set it out, and said, "table be set," the good little table was at once covered with a clean little cloth, and a plate was there, and a knife and fork beside it, and dishes with boiled meats and roasted meats, as many as there was room for, and a great glass of red wine shone, so that it made the heart glad.'
🥣
Perhaps the much-needed food would be summoned by a magical tablecloth.
The Knapsack, The Hat and The Horn
'Then he walked on, and in the evening, when hunger again seized him, he thought he would put the table-cloth to the proof, and he brought it out and said, "Now I desire that thou shouldst be spread with a good meal," and no sooner were the words out of his 'mouth, than there stood on it as many dishes of delicious food as there was room for.'
.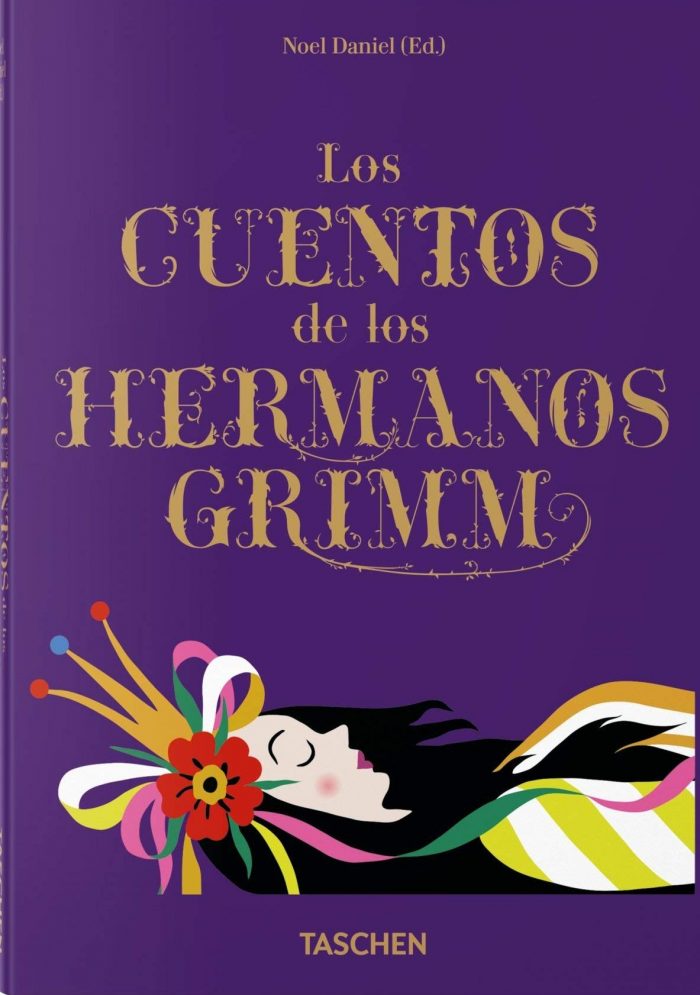 ..
🥣
A special animal friend might unlock the food coffers..
One-Eye, Two-Eyes, and Three-Eyes
Then the wise woman said, "Wipe away thy tears, Two-eyes, and I will tell thee something to stop thee ever suffering from hunger again; just say to thy goat,
"Bleat, my little goat, bleat,
Cover the table with something to eat."
and then a clean well-spread little table will stand before thee, with the most delicious food upon it of which thou mayest eat as much as thou art inclined for, and when thou hast had enough, and hast no more need of the little table, just say,
"Bleat, bleat, my little goat, I pray,
And take the table quite away."
.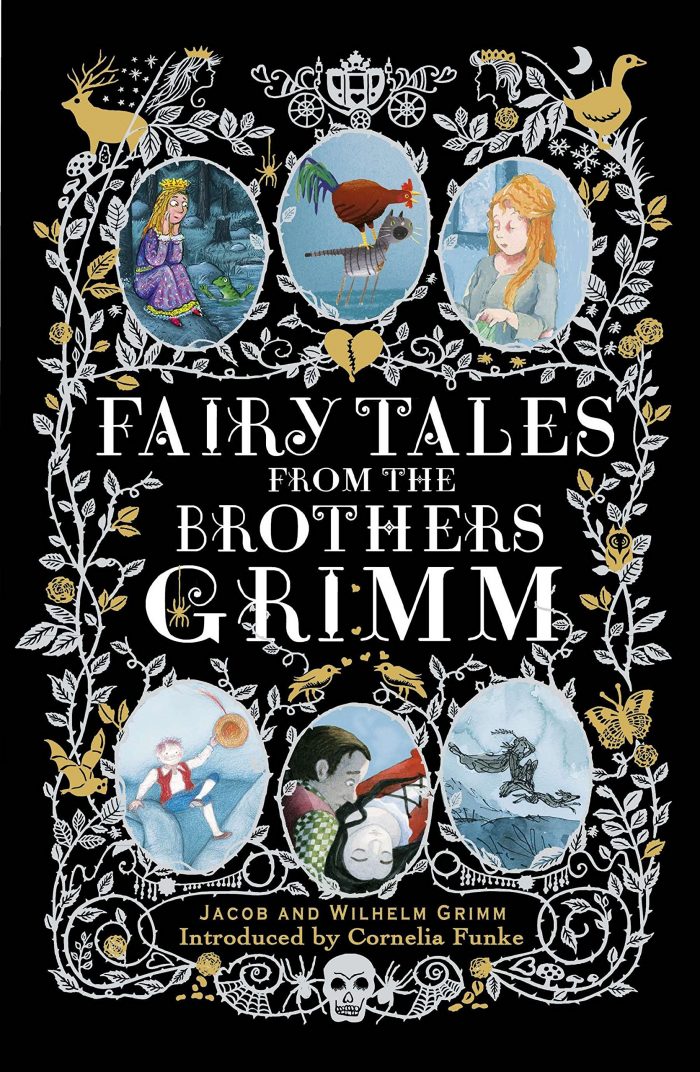 .
🥣
But in the midst of all this aplenty, beware. Disobey the magical dictates, get greedy, and you might lose the food, your home, your life.
Sweet Porridge
'There was a poor but good little girl who lived alone with her mother, and they no longer had anything to eat. So the child went into the forest, and there an aged woman met her who was aware of her sorrow, and presented her with a little pot, which when she said, "Cook, little pot, cook," would cook good, sweet porridge, and when she said, "Stop, little pot," it ceased to cook.
The girl took the pot home to her mother, and now they were freed from their poverty and hunger, and ate sweet porridge as often as they chose. Once on a time when the girl had gone out, her mother said, "Cook, little pot, cook." And it did cook and she ate till she was satisfied, and then she wanted the pot to stop cooking, but did not know the word.
So it went on cooking and the porridge rose over the edge, and still it cooked on until the kitchen and whole house were full, and then the next house, and then the whole street, just as if it wanted to satisfy the hunger of the whole world, and there was the greatest distress, but no one knew how to stop it.
At last when only one single house remained, the child came home and just said, "Stop, little pot," and it stopped and gave up cooking, and whosoever wished to return to the town had to eat his way back.'
.
.
www.justcurious.ca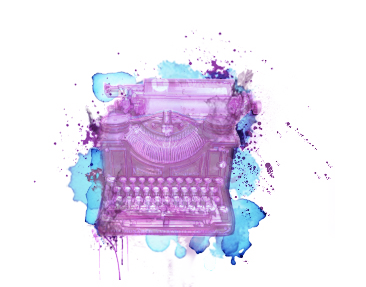 Header: The Fairy Tales of the Brothers Grimm. Taschen Books. 2017
Doppelporträt der Brüder Jacob und Wilhelm Grimm. Elisabeth Jerichau-Baumann. 1855
Hansel and Gretel Vintage Postcard
Final Image: Hansel and Gretel. Carl Offterdinger. Late 19th Century.