Favourite Musical Numbers
Q.
Do you like Broadway/West-End style musicals? If so: which numbers rank among your favourites? And how does that compare to other musical lovers?
.
A.
Well, last year BBC Radio 2 polled their listeners about their favourite musical numbers. First, a panel of musical experts led by Elaine Paige came up with a long list of 50 musical classics. Then, BBC listeners flooded in with their votes. Their Final Top 20?
.
BBC Listeners 2021 Top Musical Numbers
1. "One Day More" (Les Misérables)
2. "Bring Him Home" (Les Misérables)
3. "Defying Gravity" (Wicked)
4. "This Is Me" (The Greatest Showman)
5. "Over The Rainbow" (The Wizard Of Oz)
6. "Singin' In The Rain" (Singin' In The Rain)
7. "The Circle Of Life" (The Lion King)
8. "Don't Cry For Me Argentina" (Evita)
9. "Somewhere" (West Side Story)
10. "America" (West Side Story)
11. "Memory" (Cats)
12. "You Can't Stop The Beat" (Hairspray)
13. "Summertime" (Porgy and Bess)
14. "Alexander Hamilton" (Hamilton)
15. "All That Jazz" (Chicago)
16. "Gethsemane" (Jesus Christ Superstar)
17. "You Will Be Found" (Dear Evan Hansen)
18. "The Room Where It Happens" (Hamilton)
19. "Send In The Clowns" (A Little Night Music)
20. "Seasons Of Love" (Rent)
.
.
And what about the 💜 Best Broadway Love Songs?
This month, Broadway World polled 1300 performers, composers, industry professionals, and personalities from across the world. It was a respondent list that included names like Laura Benanti, Sutton Foster, Norm Lewis, Patti LuPone and Lin-Manuel Miranda.
.
These Broadway Professionals Top 5 Love Song winners?
1. "If I Loved You", Carousel (by a whopping margin)
2. "Some Enchanted Evening", South Pacific
3. "One Hand, One Heart", West Side Story
4. "Maria", West Side Story
5. "Say It Somehow" The Light in the Piazza
.
Their honourable mentions included:
"Somewhere", West Side Story
"With You", Pippin
"The Next Ten Minutes", The Last Five Years
"On the Street Where You Live", My Fair Lady
"If Ever I Would Leave You", Camelot
"How Could I Ever Know?", The Secret Garden
.
.
www.justcurious.ca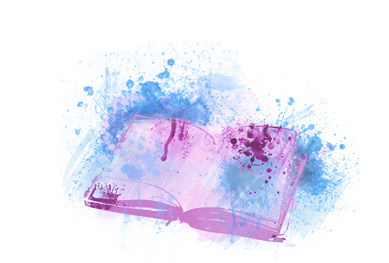 Header Photo: Todd Kent