Most Tempting Holiday Foods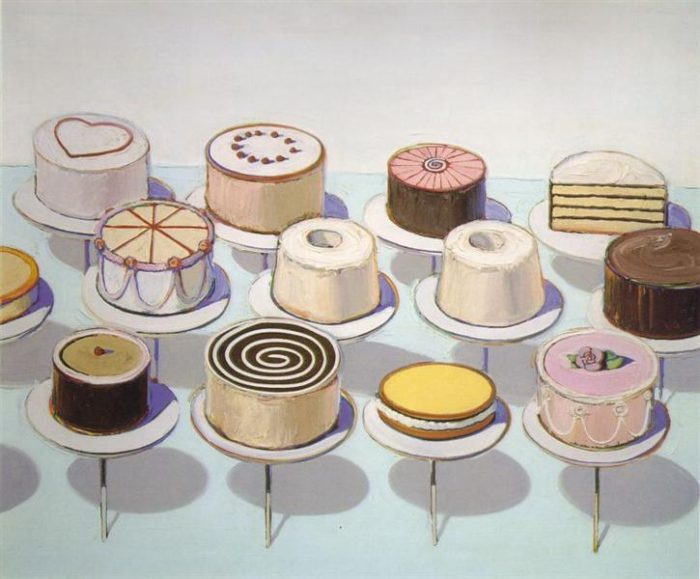 Q.
As we dive deep into holiday season, do you find yourself craving certain foods?
Perhaps your food cravings are nostalgic. Perhaps those holiday ads – rippled chips and french onion dip! – are doing their mischief.  Which foods do North American palates find most tempting over the winter holiday season?
.
A.
Last November, One Poll asked 2000 adults about their holiday food temptations. Desserts topped the list:
Most Tempting Holiday Desserts
i. Pumpkin Pie – 16%
ii. Apple Pie – 15%
iii. Sugar Cookies – 14%
iii. Cinnamon Rolls – 14%
iv. Cherry Pie – 10%
.
Wayne Thiebaud. Pie Counter. 1963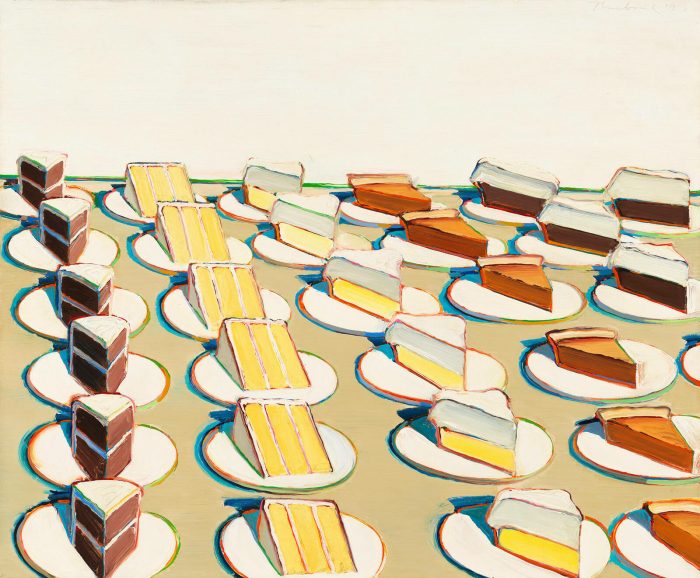 .
Next up on the guilt-inducing temptation list were seasonal drinks.
Most Tempting Holiday Drinks
i. Hot Chocolate – 18%
i. Egg Nog – 18%
And which foods were these 2000 respondents most likely to grab between holiday errands?
Most Common On-The-Go Holiday Snacks
i. Cookies – 24%
ii. Candy – 17%
ii. Leftovers- 17%
.
Wayne Thiebaud. Seven Suckers. 1970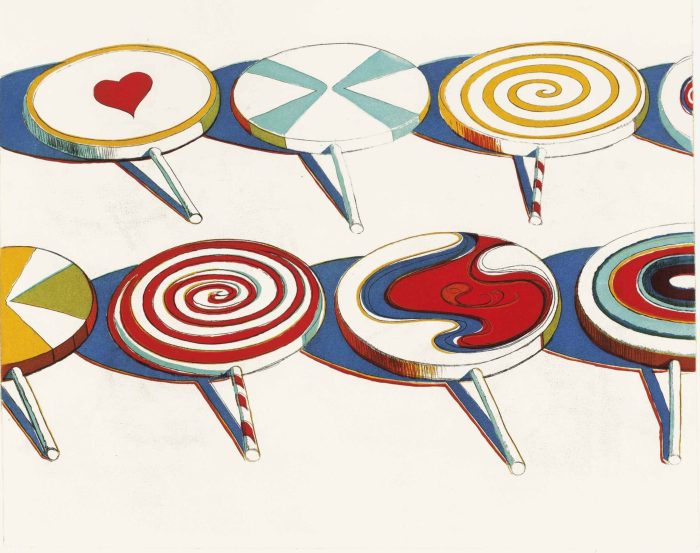 .
Q2.
On the flip side, which classic holiday foods do North Americans dislike, even if they feel compelled to stuff them down at the family table?
.
A2.
In another survey of 2000 adults, The Harris Poll Group found..
Most Disliked Thanksgiving Foods
i. Canned cranberry sauce – 29%
ii. Green bean casserole – 24%
iii. Sweet potatoes/sweet potato casserole – 22%
iv. Pumpkin pie – 21% (There are people above who'd be happy to take your serving)
v. Turkey – 19%
.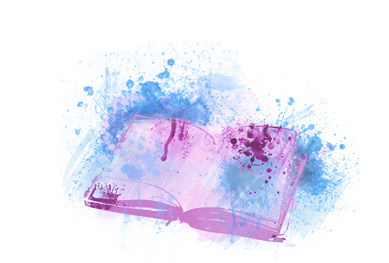 Header: Wayne Thiebaud. Cakes. 1963