City Nicknames
Q.
City nicknames are a tricky thing, more often used by people who live elsewhere. When I moved to the Bay Area, new friends were quick to tell me: "Whatever you do, do not call San Francisco 'Frisco'. And don't even think about calling it 'San Fran'. It's just 'The City'."
Certain cities, nevertheless, have globally recognised nicknames. What are they and how were they established?
.
A.
The Big Apple
☎️ = New York
New York, New York has a multitude of nicknames – Gotham City, The City That Never Sleeps. Most commonly used, though, is this Big Apple moniker which is said to have been popularized by reporter John FitzGerald (~1893-1963). FitzGerald overheard New Orleans stable hands talking about heading to New York – or 'the Big Apple', as they called it – for some big time horse races.
.
The Big Easy
☎️ = New Orleans
How did this Louisiana city get is most popular nickname? Sources disagree. Could be from the early 1900s Big Easy Dance Hall, which was sadly destroyed in a fire. Could be the slower pace of life compared to New York. Could be because black musicians could book gigs here with less racist resistance than they encountered through other cities in the South.

.
City of Angels
☎️ = Los Angeles
The Spanish words 'los angeles' translate in English to 'the angels'. Early 1700s settlers are said to have named the town 'El Pueblo de Nuestra Señora la Reina de los Ángeles del Río Porciúncula'. Short form? Los Ángeles.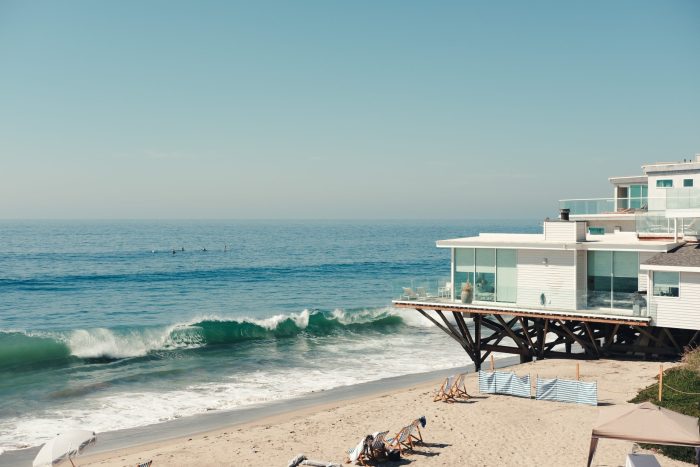 .
City of Brotherly Love
☎️ = Philadelphia
This Pennsylvania city's nickname is a direct translation from its Greek roots, love (phileo) and brother (adelphos). The name was reputedly assigned by Quaker leader, William Penn.
.
City of Light
☎️ = Paris
In looking at the 20,000 efficient lightbulbs in Le Tour Eiffel, it's easy to imagine how Paris got its nickname. And what about all those beautifully lit monuments and avenues?
This iconic city, however, became La Ville Lumière after Louis XIV decided Paris needed to get more serious about crime. He enlisted a Lieutenant General of Police, Gabriel Nicholas de la Reynie, to place lanterns all over the city, and to encourage citizens to light oil lamps and candles so that 'wrongdoers' couldn't hide out in dark corners and alleyways.
Not surprisingly, Paris is also known as The City of Love.

.
City of Lilies
☎️ = Florence
The Florentine lily – the Giglio of Florence, actually an iris – is on the city's centuries old coat of arms and can be found throughout the city.

.
Emerald City
☎️ = Seattle
The Wizard of Oz has no flying monkeys or green potion here. This Emerald City is Seattle which gets its name from all of the rain-enhanced evergreen trees.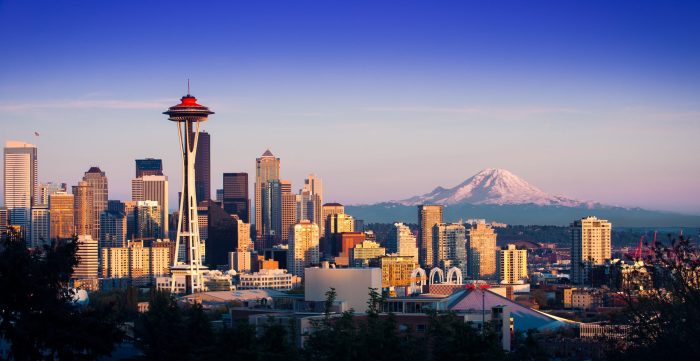 .
The Eternal City
☎️ = Rome
The wildly nationalistic Ancient Romans were so proud of their empire, they assumed it would prevail. In the 1st Century BC, poet Albius Tibullus wrote: "Romulus aeternae nondum formaverat urbis moenia, consorti non habitanda Remo'. Approximate translation? 'Romulus had not yet built the walls of the eternal city where his brother Remus was not to live in partnership'.
Based on its layout, Rome is also called Seven Hills City.

.
Raincouver
☎️ = Vancouver?

Is this a thing? Do people commonly call our city this? On a gloriously sunny day in May? Nope. During this year's pressing heat dome? We wished. Given this last week's forecast? Hard to argue.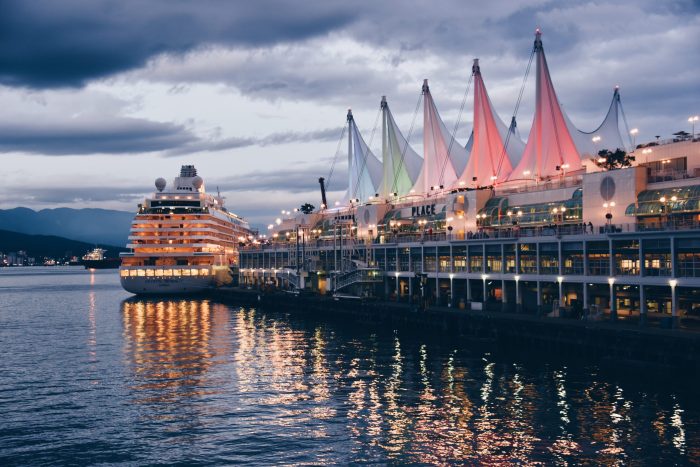 .
The Windy City
☎️ = Chicago
Lake Michigan does deliver mighty winds to Chicago. Historically, however, gusts blow stronger across a number of other cities in the US. Some note that Chicago's architecturally renowned tall buildings intensify the wind's effects on pedestrians below. Despite historian resistance, others insist that 'the Windy City' got its sobriquet from Chicagoans of old being braggadocious and 'blowing a lot of hot air'.
.
www.justcurious.ca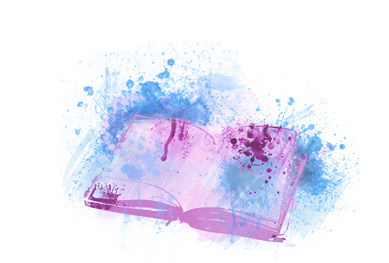 Photos:
i. Header – Paris. Florian Wehde
ii. New York. Cayetano Gil
iii. New Orleans. Arun Kuchibhotla
iv. Los Angeles. Allison Huang
v. Philadelphia. Daniel O'Donnell
vi. Paris. Anthony Delanoix
vii. Florence. Heidi Kaden
viii. Seattle. Thom Milkovic
ix. Rome. Hasan Akbas
x. Vancouver. Aliya Izumi
xi. Chicago. Liz Lawrence