Mob Bosses, Evil Twins + Rampant Amnesia
Q.
Snooty CEO Ned Quartermaine of the Quartermaines slipped poolside, smacked his head, and passed out. Would he wake up from the medically-induced coma that followed? Yes. Would he be himself? Of course not.
When Ned's eyes blinked open, he was his long-snuffed, 80s rocker alter ego: Eddie Quartermaine. It's a tough go now for his real Ned family. Will Ned come roaring out — begone guitar-clinging, tequila-loving Eddie! — in time to expose the lies and misdeeds of the ever scheming Nina Reeves? Will Ned stop Nina's wedding to beloved mob boss Sonny Corinthos? And will Carly Corinthos be there to delight in the downfall of this harridan who stole her true love, Sonny, when he had amnesia?
Stay tuned. But, while we wait: why are General Hospital and its kin called 'soap operas' and when did they first become popular?
.
A.
First, the name: 'opera'. Wild, bloody tales of feuding families, medical disasters, and star-crossed lovers go well back in the history of story time. But mix in the emotional sear of a mezzo-soprano and a deathbed aria, and now we've got a drama that will keep we masses coming back day after day.
As for 'soap'? It was the soap manufacturers who sponsored the first official 'soap operas' – American radio dramas that started running in the early 1930s.
It is Irna Phillips – celebrated in 2020 by Time Magazine as one of the century's Women of the Year – who created, wrote, produced, and acted in the first of these radio soap operas: Painted Dreams. Phillips was also the mastermind behind Guiding Light, which started in 1937 on radio, ran simultaneously on live radio and TV from 1952 to 1956, then transitioned exclusively to TV where it ran until 2009. And that's not all: Phillips was behind  As the World Turns, which launched in 1956  and played for 54 years.
.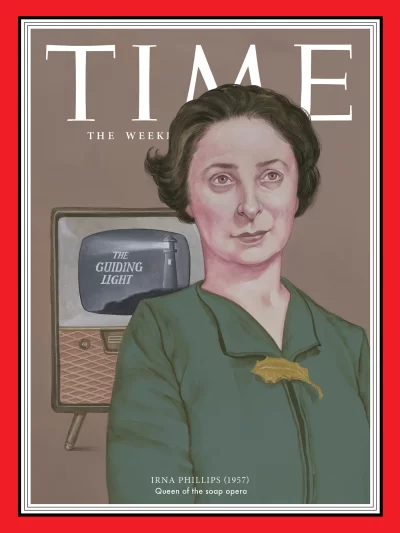 .
Daytime soap operas had their heyday in the 1980s, with tens of millions tuning in for pivotal episodes. Though soap opera storytelling has deeply influenced 21st Century dramas and reality shows, the genre itself now fights for survival.
Time will tell, but in the meantime: who did burn down ex-WSB Agent Anna Devane's house? Was it her not-so-dead evil twin Alex, her somewhat reformed bad-boy lover Valentin Cassadine, or some long-festering enemy soon to make a return?
.
www.justcurious.ca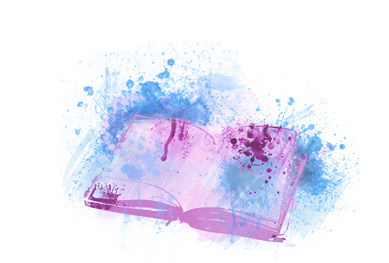 Header Art: Roy Lichtenstein. Kiss V. 1964