Oh Beautiful Bread Machine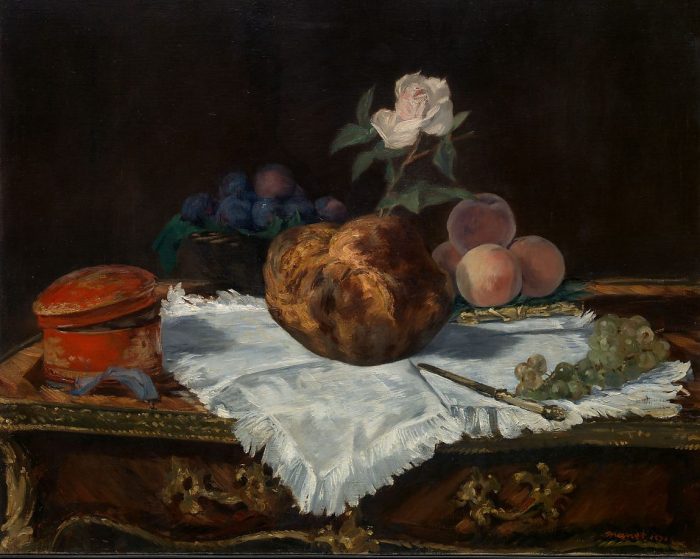 Q.
While some of you brilliant bakers are yeasting your bread up from scratch, many of us are marvelling at the ease of our hulking bread machines. What to sprinkle in next? And who invented this magical maker of bread?
.
A.
Thank African American Joseph Lee for this almost-homemade, sweet-smelling, can't wait to eat it bread.
Born 1849 in Boston, Joseph's parents –  Susan and Henry Lee – were enslaved; Joseph started his working life as a child in a bakery. After 11 years serving as a steward in the U.S. Coast Survey, Lee went on to an impressive entrepreneurial career running his own high profile restaurants, hotels and catering businesses.
.

.
Lee knew full well how long it took to make bread for customer after customer. So, he zoomed in on the most tedious, hand-cramping step and created the Kneading Machine. As he wrote in his 1894 Patent #524,024:
'Be it known that I, JOSEPH LEE, a citizen of the United States, residing at Auburndale, in the county of Middlesex and State of Massachusetts, have invented certain new and useful Improvements in Kneading-Machines …'
'My invention relates to a dough kneading machine and it is my purpose to provide a machine for use in hotels or houses where, a quantity of bread or pastry dough is made at one time. By the use of my machine the labor of preparing and kneading such dough is greatly lessened, the Object of my invention being to provide a machine, which, while simple in construction and operation, will thoroughly mix and knead the dough and bring it to the desired condition without resorting to the tedious process of mixing and kneading the same by hand, and by the use of my invention a considerable saving of time and labor results and I have found that the dough subjected to the kneading action of the same is of a superior quality and fineness.'
.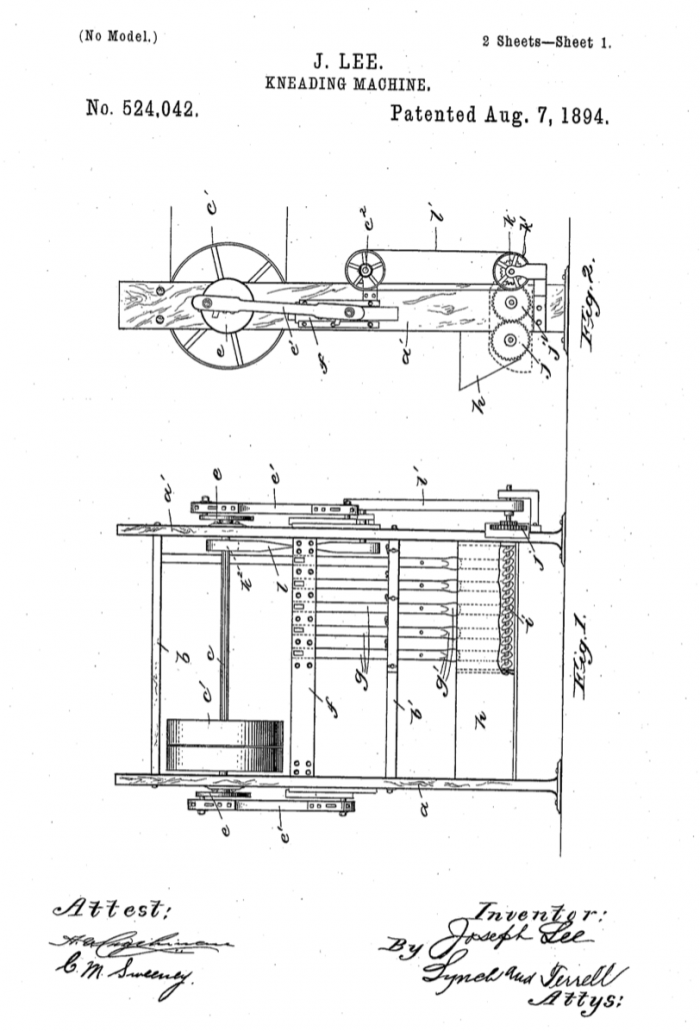 .
It was Japanese companies, such as Matsushita, that took the lead on home-sized bread machines in the late 1980s. But, Lee's innovations still inspired the mechanical innards of these and our current models.
'Mounted in the lower part of the frame of the machine and directly beneath the pestles is a dough trough of any suitable size and shape. Said trough has two horizontal screw conveyers which are placed near the bottom of the said trough and on either side of the path of movement of the pestles.'
Lee's creative mind continued to burble and he found a new problem to solve. What could be done to save stores from tossing their unsold bread loaves at the end of the day? Aha! Why not turn the unwanted bread into crumbs? So, in 1895, Lee applied for his next patent: Patent #540,553 – the Bread Crumbing Machine. Soon, chefs and home cooks were incorporating bread crumbs into dishes sweet and savory.
.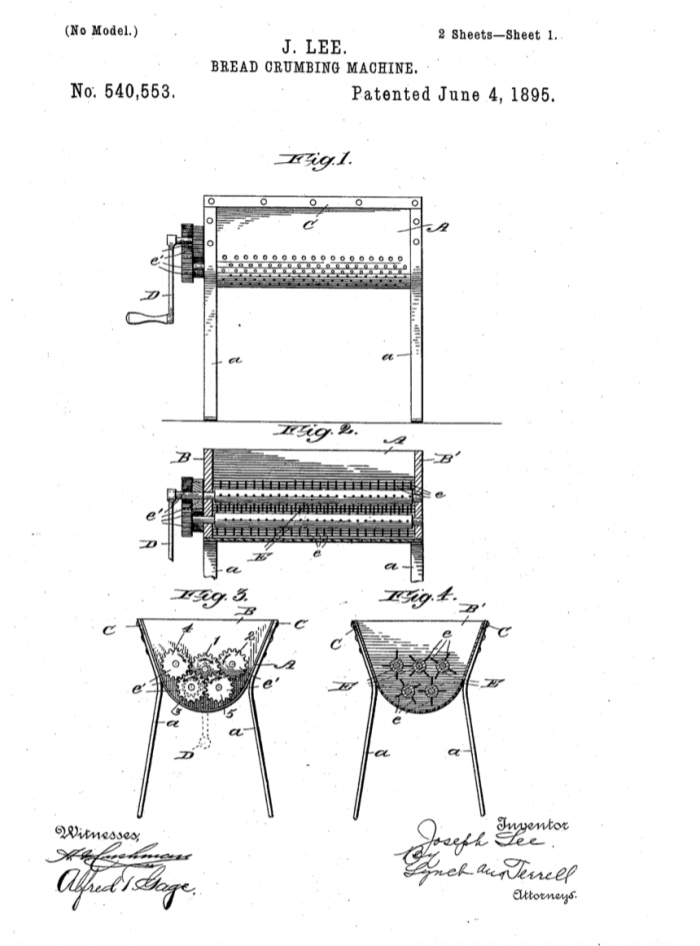 .
In 2019, Joseph Lee was inducted posthumously into the National Inventors Hall of Fame. Thank you, Mr. Lee, for bringing us such joy in the 21st Century.
www.justcurious.ca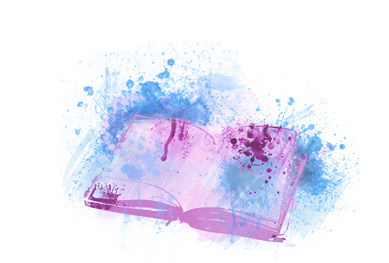 Header: Edouard Manet. The Brioche. 1870