1900's Swizzle + Food Slang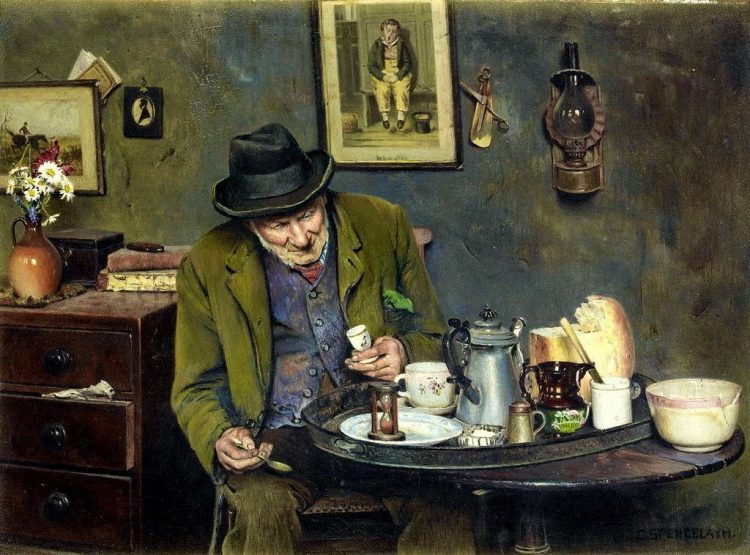 Q.
So many cultures are rich in food-related slang. What are some English examples from the last century?
.
A.
Here's a sampling of food and drink slang words from A Dictionary of Slang and its Analogues. Past and Present. First compiled by Editors John S. Farmer and W.E. Henley in 1903, this book was created to host words that had been rejected from the grander pages of the Oxford English Dictionary.
A seriously thick book, we've been dipping into Volume 7 which features slang from Stra to Z. Definitions re-phrased in our own words …
.
Food words for other things
Strawberry Leaves
A dukedom. So named after the coronet of a duke that has been decorated with 8 strawberry leaves.
Sugar
Money.
Sugared
Baffled. Surprised.
Sugar Loaf
A high-tipped hat. Shaped like a sugar loaf.
Vealy
Juvenile, Immature.
Waffles
A good-for-nothing layabout.
.
.
Food + Drink Slang
Strike-me-blind
A nautically-based term meaning rice. It's based on a belief, apparently, that eating rice could destroy one's eyesight.
Strip-me-naked
Gin. This one is, perhaps, more self-explanatory.
Stunlaw
Walnuts.
Suetty-Isaac
Suet pudding.
Sugar-candy
Brandy.
Swankey
A weak drink, a tiny beer, or a brew of vinegar, molasses, and water.
Swell-nose
Hearty ale.
Swizzle
Mixed drinks and cocktails.
Thumber
Small sandwiches that can be held and eaten between the thumb and a finger.
..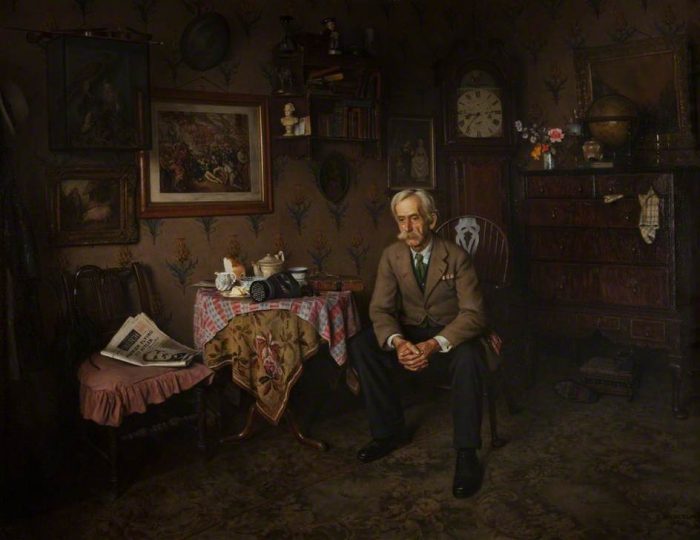 .
Tickle-Brain
A bracing, strong drink.
Tom-Trot
Treacle, sugar and butter melted together in a sweetmeat.
Torrac
A carrot. (See what they did there?)
Tosh-Soap
Cheese.
Two-Eyed Steak
Smoked herring or a 'bloater.'
Upstairs
A bottle of fancy liqueur, usually hidden up and out of the way on a high shelf.
Vantage-Loaf
That's the 13th bun or loaf of bread in a Baker's Dozen.
Vaseline
Butter (ew).
Violet
Onion. Or, in the plural, spring onions. Or – let's hope the menu has subtitles – stuffing made from sage and onions.
.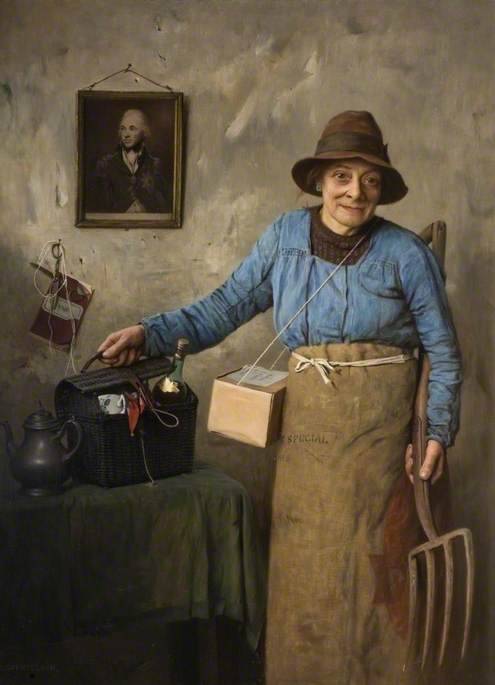 ..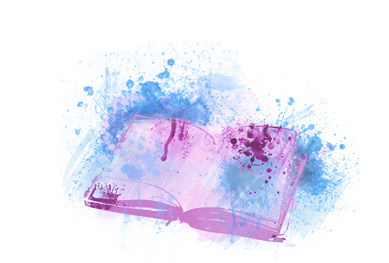 Paintings by Charles Spencelayh (1865-1958)

Header: Patience
#2: A Lover of Dickens
#3: Why War
#4: Dig for Victory