A Candlestick, A Dagger + A Decent Bottle Of Poison
Q.
The mystery genre is as popular as ever – top 3 in best-sellers for centuries. As the perennial favourite Agatha Christie said: "Give me a decent bottle of poison, and I'll construct the perfect crime."
Amidst shelves and shelves of cryptonyms and creepholes, which detectives, books and authors have proven most stubbornly popular?
.
.
A.
We'll start with the sleuthhounds. To which literary detective are readers most willing to pledge their loyalty?
In 2021, The Washington Post posted a March Madness Detective Matchup voting system, where readers whittled their way through forced pair rankings until they arrived at their favourites.
The Post's detective categories included: i) classic sleuths (those who have been working the pages for more than 50 years), ii) modern masters (those who star in at least 15 novels), iii)  international gumshoes, and iv) newcomers.
Who won?
Top 4 Best Fictional Detectives. Washington Post Poll
i. Armand Gamache. Author – Louise Penny
ii. Sherlock Holmes. Author – Arthur Conan Doyle
iii. Harry Bosch. Author – Michael Connelly
iv. Hercule Poirot. Author – Agatha Christie
.
.
Which single mystery books have attracted the most readers over time? According to 2023 research from the high profile site Murder & Mayhem, the answer is..
Murder & Mayhem. Best-Selling Mystery Books Of All Time
i. And Then There Were None. Agatha Christie. 1939
ii. The Da Vinci Code. Dan Brown. 2003
iii. The Name of the Rose. Umberto Eco. 1980
iv. The Adventures of Sherlock Holmes. Arthur Conan Doyle. 1892
v. Gone Girl. Gillian Flynn. 2012
vi. Where the Crawdads Sing. Delia Owens. 2018
vii. The Curious Incident of the Dog in the Night-Time. Mark Haddon. 2003
viii. Anatomy of a Murder. Robert Traver. 1958
.
.
And, according to the research team at Wordsrated, the Best Selling Mystery + Thriller authors of all time are..
2021 Wordsrated. Best-Selling Mystery + Thriller Authors
i. Agatha Christie
ii. Georges Simenon
iii. Sidney Sheldon
iv. Gilbert Patten
v. Dean Koontz
vi. Jirō Akagawa
vii. Jeffrey Archer
viii. Erle Stanley Gardner
ix. Edgar Wallace
x. Robert Ludlum
xi. James Patterson
xii. Frédéric Dard
.
www.justcurious.ca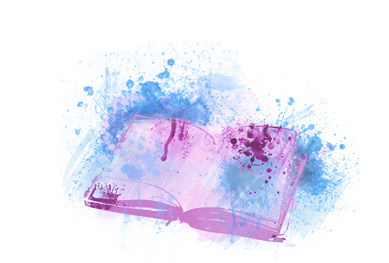 Header Photo: Kamran Abdullayev