Alex Trebek's Favourite Category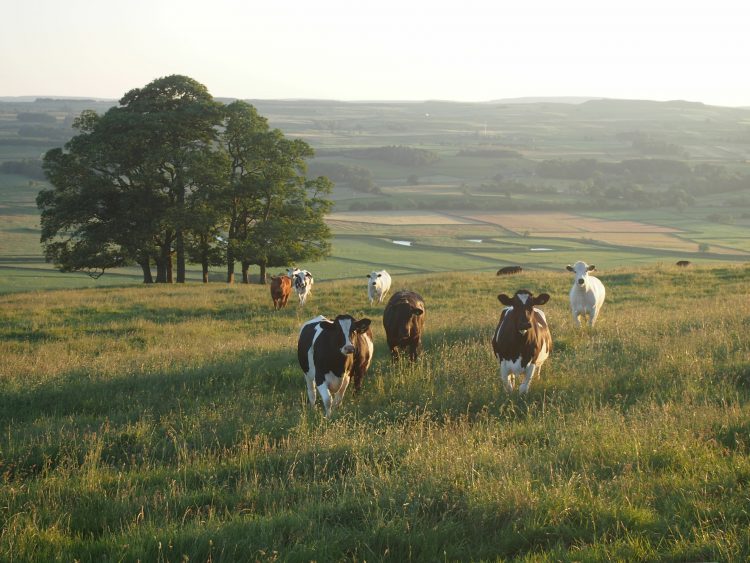 Q.
Born 1940 in Sudbury, Ontario, George Alexander Trebek – 'Alex' – went on to host more than 8200 episodes of Jeopardy. He was known for his wide-spanning curiosity, but what was Alex Trebek's favourite Jeopardy category?
.
A.
We look for answers in the Order of Canada winning Trebek's bestselling book of July 2020: 'The Answer is…Reflections on My Life.' 'Whenever we travel, I'm always looking out for interesting facts that might be turned into clues'
Later in the book, Trebek discusses uber-winner Ken Jenning's sudden ouster on the show – after 16 weeks, 74 straight game wins and more than $2.52 million in prize money. It was a most ordinary question that got him: 'Most of this firm's 70,000 seasonal white-collar employees work only 4 months a year.' Jennings guessed 'Fedex'; the correct answer was 'H& R Block.'
'It was a great reminder,' Trebek wrote, 'about the importance of categories on Jeopardy!  There's always the possibility that somebody will get lucky when their categories happen to come up and they're able to take advantage' It doesn't matter who you are. Categories are the great equalizer.'
..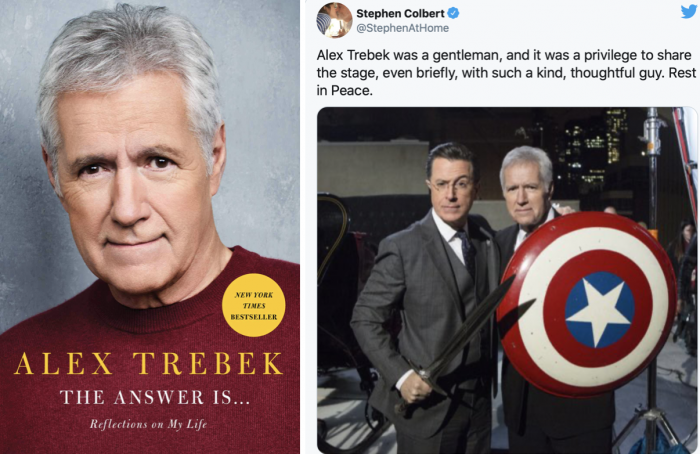 .
So what were Trebek's favourite Jeopardy categories?
The first, we learn, was also his favourite subject in school: geography. Trebek hosted The Royal Canadian Geographical Society's Geography Bee for 15 years. 'Geography,' he writes in answer to the favourite category question. 'Geography…Movies…Movies about Geography.'
In discussing education later, Trebek says: 'if you know geography, for instance, you learn why a certain civilization settled in location as opposed to another location twenty miles away. They settled here because they discovered there was salt in the ground. They settled there because there was water and fish.
.
.
The Answer is…Reflections on My Life is full of interesting anecdotes, including Trebek's description of a typical day for him in doing Jeopardy.
'On tape days, I come into the office at 6:00 am. First, I'll grab breakfast. For years, my breakfast of choice was a Snickers and a Diet Coke. Then my doctor lectured me about changing that. So now it's a Kit Kat and a Diet Pepsi. Then I'll go over all the games that we'll be taping that day. I have newspaper-sized broadsheets of all the answers and questions printed out, and I read through each clue and response to familiarize myself with the words so I don't make too many mistakes in pronun…pronunci…pronucia…in saying words properly. Five games. Sixty-ones clues a game.'
With so many options, Trebek and Jeopardy offer up favourite categories for all stripes. One of ours …
.
.
.
.
Alex Trebek's final episode is scheduled to run on Christmas Day. Thank you, Alex, for guiding us through so many years of facts, puzzles, and genial competition. Rest in Peace.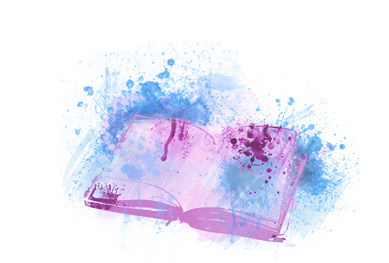 Header: Photo by J. Cotton.
As he revealed in interviews and as we read on the Jeopardy site, wandering the moors in Yorkshire with his family was Alex Trebek's favourite vacation. 'When he can break free from his hectic work schedule, Alex might be found visiting his favorite vacation spot: Brontë Country in Bradford, West Yorkshire, England, tops the list.'