Broken Breaking News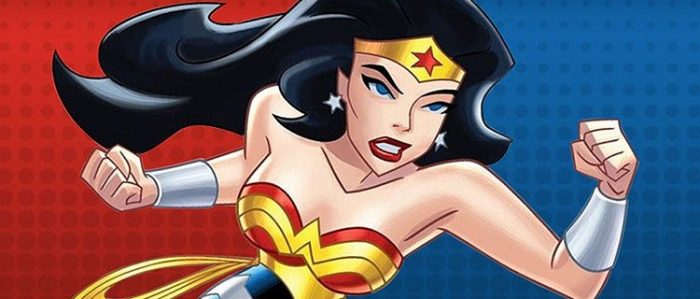 Q.
Is the new news dichotomy either: feel good news or Breaking News?
A.
Hats off to the tireless journalists of integrity who fight to bring us the truth. But, it's hard for them to get through a story without the ticker text or their producers directing them to: hold everything! There's Breaking News! This, even before March brought us a viral villain.
It doesn't seem that long ago when Breaking News meant that everyone should drop what they were doing and run to the screen because something Unexpected and Major was happening – an approaching tornado, the unmasking of a global spy ring, widespread financial ruin.
In the madness of 2020, we might need to reconsider what news qualifies as 'breaking.'
A Google Trend search certainly shows our increased focus on the term.
•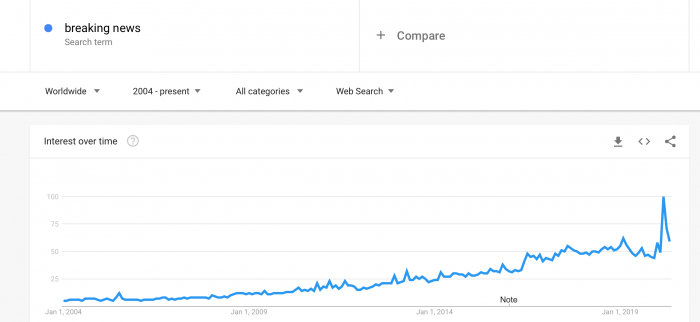 •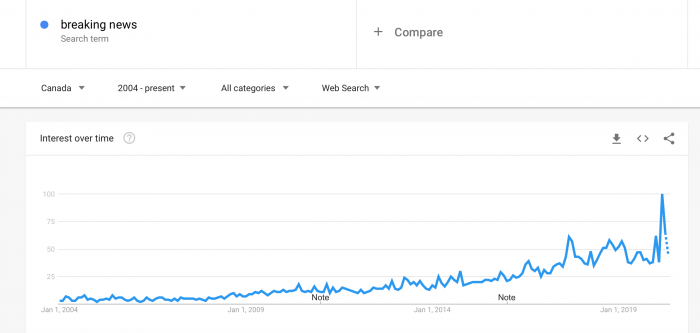 •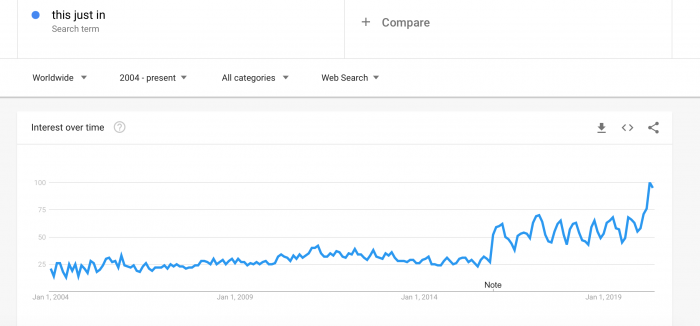 •
If we must interrupt the news with slightly more pressing news, perhaps it's time for a broader range of descriptors. Shakespeare to the rescue?
..
Breaking Bard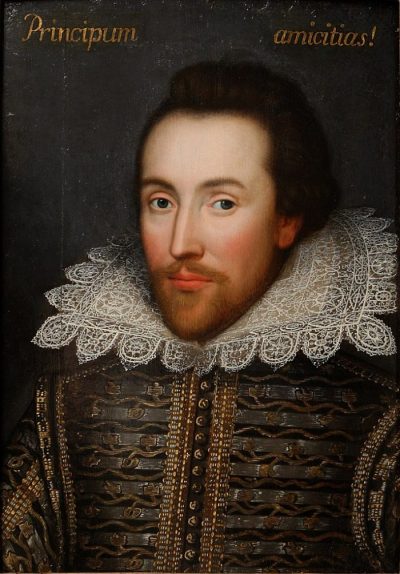 .
Cold News
'Cold news for me; for I had hope of France.'
Richard Plantagenet. Henry VI Part 2.]\
.
Crusty Botch of Nature News
'Thou crusty botch of nature, what's the news?'
Achilles. Troilus and Cressida
.
Heavy News
'O madam, yonder is heavy news within, between two soldiers and my young lady.'
Clown. All's Well That Ends Well
.
Stiff News
'Labienus – This is stiff news – hath with his Parthian force Extended Asia.'
First Messenger. Anthony and Cleopatra
.
News-Crammed
'Then shall we be news-crammed.'
Rosalind. As you like it
.
Pelting, Scurvy News
'Thou bringest such pelting scurvy news continually.'
Palamon. The Two Noble Kinsmen
.
Sweet News
'Though news be sad, yet tell them merrily;
If good, thou shamest the music of sweet news
By playing it to me with so sour a face.'
Juliet. Romeo and Juliet
www.justcurious.ca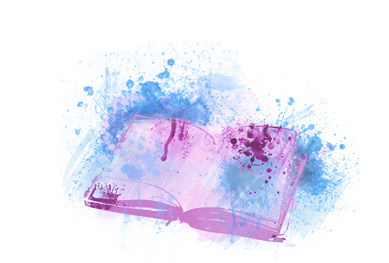 The Cobbe Portrait of William Shakespeare.