Euphonious or Horrisonous?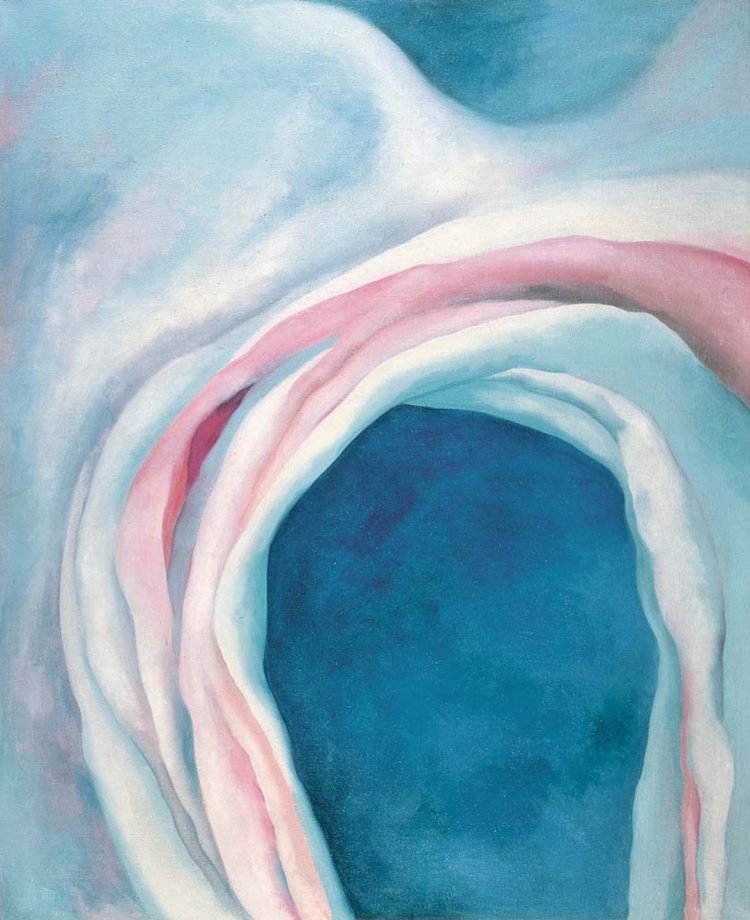 Q.
What are some lesser used or unusual words relating to sound?
.
A.
Incoming. You'll note that, for some of the words below, I've only included their sound-related meanings.
Asperity
Rough sound. Harsh tone.
Bombilation
A thrumming, humming, endlessly buzzing sound.
Borborygmus
A rumbling of the intestines as gas passes through.
Brabble
To argue loudly for all to hear.
Callithump
A cacophonous band. A parade of people banging asynchronously on make-shift instruments.
Canorous
Sweet, pleasing sounds.
Chirrup
When a small bird chirps, chirps, and chirps some more.
Clangour
An incessant, loud sound, particularly of something hitting metal.
Clatter
Rattling ruckus. The jarring noise that comes from hard objects – like dishes – hitting against each other.
Counternoise
A sound that overpowers another sound.
.
Georgia O'Keefe. Music Pink and Blue #2. 1918
.
Displode
To burst or blow up with a loud noise.
Euphonious
Melodious. A delight to the ear.

Fleer
To jeer or laugh mockingly.
Fritiniency
The chirping of birds or insects.
Froonce
To cavort here and there with great enthusiasm and lots of noise.
Horrisonous
Horrible sounding.
Klaxon
An extraordinarily loud horn, such as those used on old-school emergency vehicles.
Maffick
To engage in (more) loud, over-the-top partying.
Otacoustic
A device to aid hearing.
Plangent
Plaintive, loud, melancholic.
.
Georgia O'Keefe. Blue and Green Music. 1921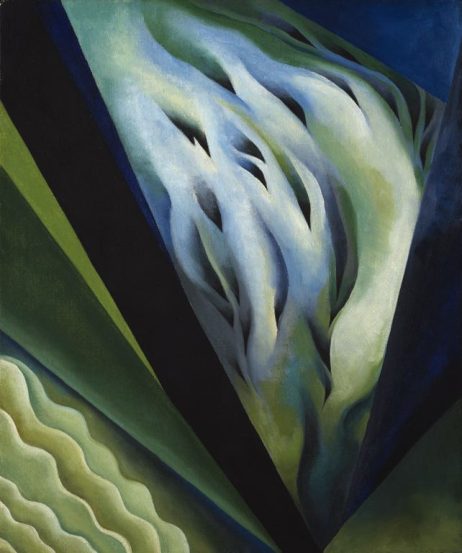 .
Reboation
A deep-sounding reverberation. A reoccurring bellow.
Remurmur
To repeat or reply in sharp, low sounds.
Smite
To pluck strings or strike an instrument to make a musical sound.
Splosh
Splash.
Squall
An alarmingly loud scream.
Stentorophonic
Extremely loud speaking or sounding.
Steven
A cry or uproar.
Sussuration
Whispering or murmuring.
Symphonious
A pleasant mingling of sounds, harmonious.
Woodshed
To practice a musical instrument
www.justcurious.ca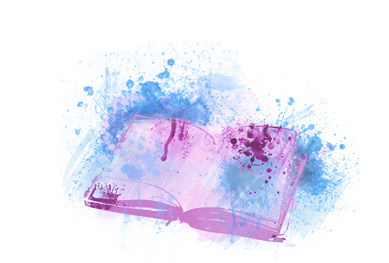 Header Art: Georgia O'Keefe. Music Pink and Blue #1.