Old Words For New Scandals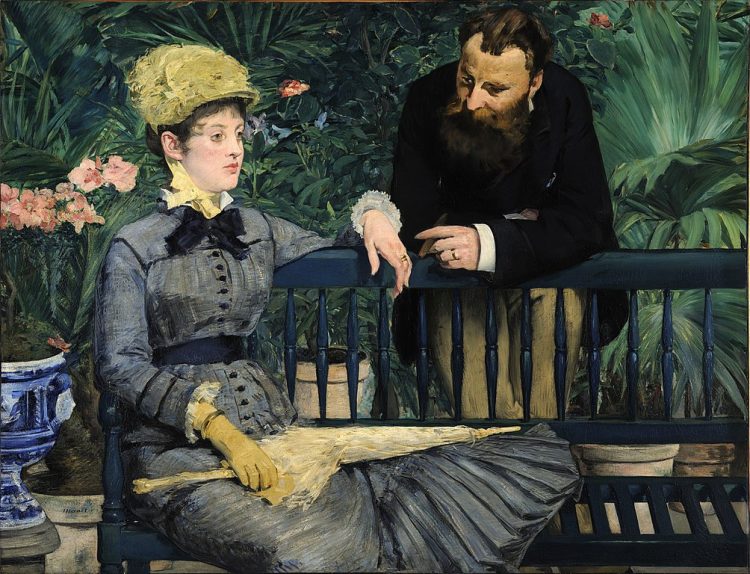 Q.
Scandals are piling up so quickly these days, it's hard to keep them straight. Wait, who did that again? We're going to need some more descriptors; one story sounds just like the last. Are there any ancient or abandoned words ready to spring back into action?
.
A.
The plot thickens …
Bedswerver
Well, this one is self-explanatory. Swerving from one bed to another.
Blatherskite
A person who blabs on and on about nothing.
Bogglish
Doubtful. Skittery
Chocolate House
A place for gossip, spirited political debate, and the consumption of chocolate drinks. Popular in the 18th Century.
Deipnosophist
Someone who is particularly adept at making meal-time conversation.
Flam
A lie. A ruse.
.
The Cardsharps. Caravaggio. 1595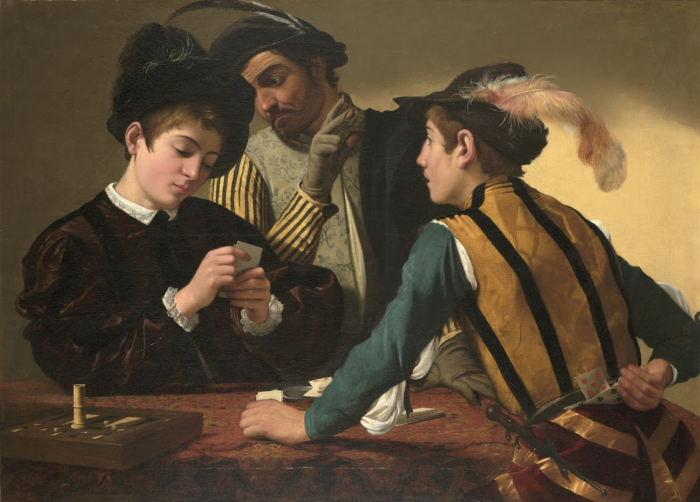 .
Franion
An undisciplined hedonist.
Fuddle
To make one drunk.
Galligaskins
Baggy or loose-fitting breeches.
Golconda
A gem-filled mine; a serious source of wealth.
Ignavy
Lazy. Slothful.
Jobbernowl
An unbelievably stupid person.
Lurries
Things that are easy to pocket and steal, like money or jewellery.
Miaul
To cry like a cat.
Mountebank
A fraud. Someone who assumes a false identity or claims to have skills they do not.
Mulct
To swindle or de-fraud.
.
Georges de la Tour. The Cheat with the Ace of Clubs. 1630-34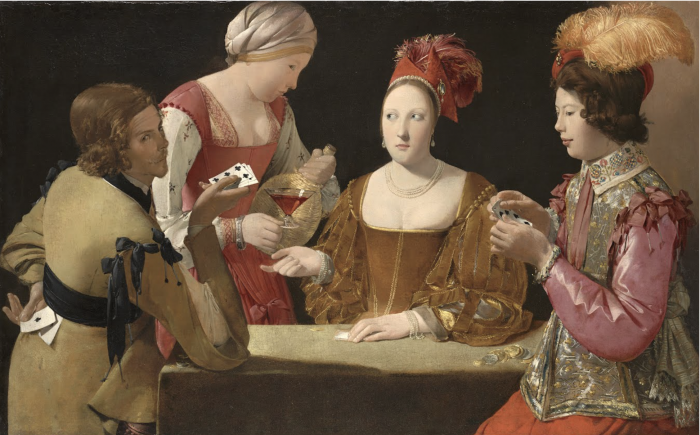 .
Nod-crafty
A person able to use the slow nod to convince others of their deep wisdom.
Otiose
Lazy. Indolent. Futile.
Pecksniffian
A hypocrite. A reprobate pretending to be guided by strict morals. See Mr. Seth Pecksniff in Charles Dickens' 'The Life and Adventures of Martin Chuzzlewit'.
Perfidiousness
Adultery. Betrayal. Treachery
Rakehell
A lewd player.
Satisdiction
Saying just enough.
Scranch
To unapologetically crunch or crackle your food .
Scumble
To cover a painting with a light coating of semi-opaque colour.
Tongue-pad
A slick smooth-talker.
Travel-tainted
Utterly exhausted after excessive travel.
Zouch
An ill-kempt, slouching man.
.
www.justcurious.ca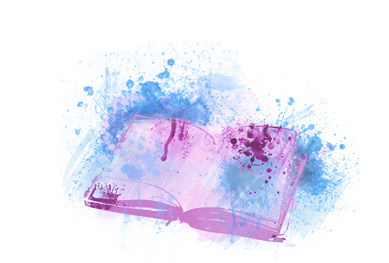 Header: Édouard Manet. In The Conservatory. 1879