One Big Painted Family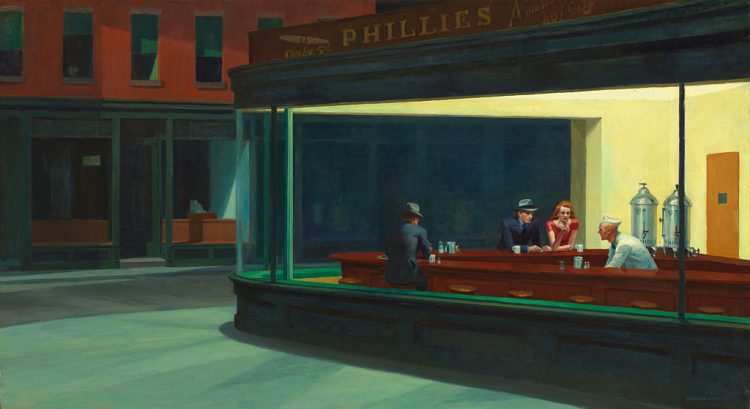 Q.
For his 1942 painting Nighthawks, artist Edward Hopper used both his wife, Jo – a frequent muse – and himself as models. As Jo wrote in a letter to Edward's sister, Marion: 'Ed has just finished a very fine picture—a lunch counter at night with 3 figures. Night Hawks would be a fine name for it. E. posed for the two men in a mirror and I for the girl. He was about a month and half working on it'.
What are some other well-known paintings that incorporate members of the artists' families – explicitly or not?
.
A.
.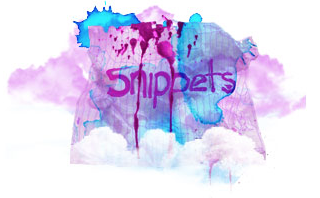 .
Parents
Mums tend to get more painterly love than Dads. A sampling:
Albrecht Durer. Portrait of Barbara. The Artist's Mother.  1490
.
Alfred Rethel. Porträt der Mutter des Künstlers. ~1833
.
Paul Cézanne. The Artist's Father Reading L'Événement. 1866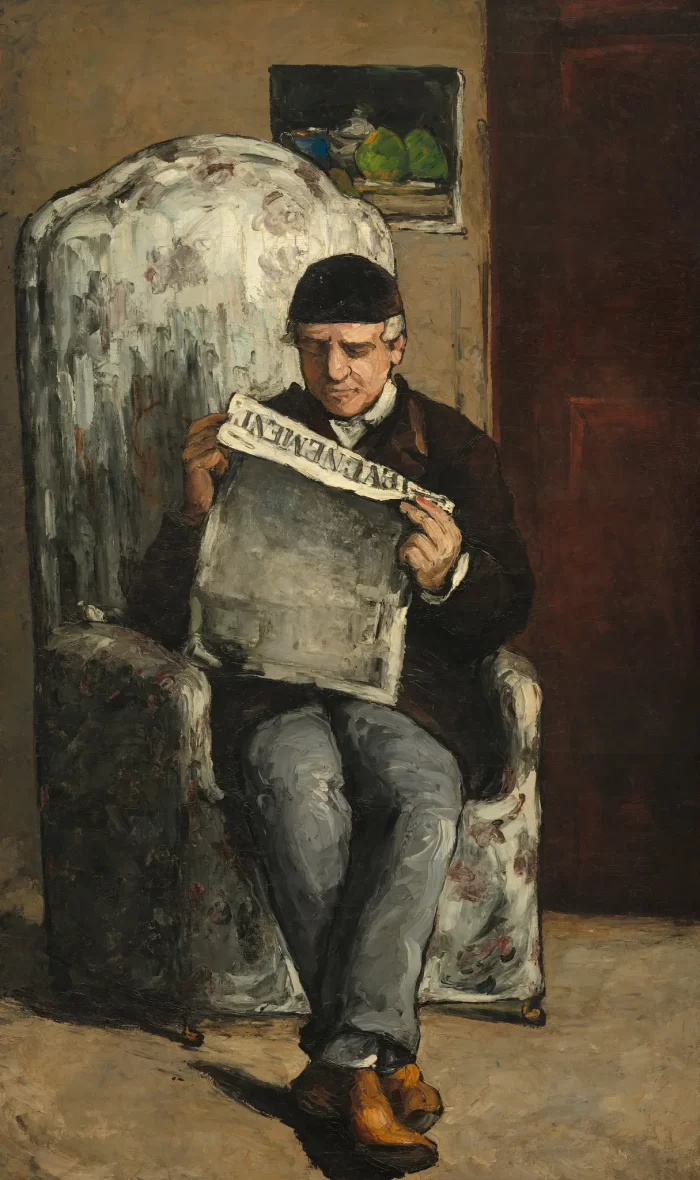 .
James Whistler. Whistler's Mother. 1871
Whistler's portrait of his mother is considered one of the most iconic paintings in the world. Though Whistler appreciated the composition of his remarkable artwork, he wasn't for treacly sentiment about the mother muse relationship. As he said: "To me it is interesting as a picture of my mother; but what can or ought the public to care about the identity of the portrait?"
.
Mary Cassatt. Mrs Robert S. Cassatt, The Artist's Mother. 1889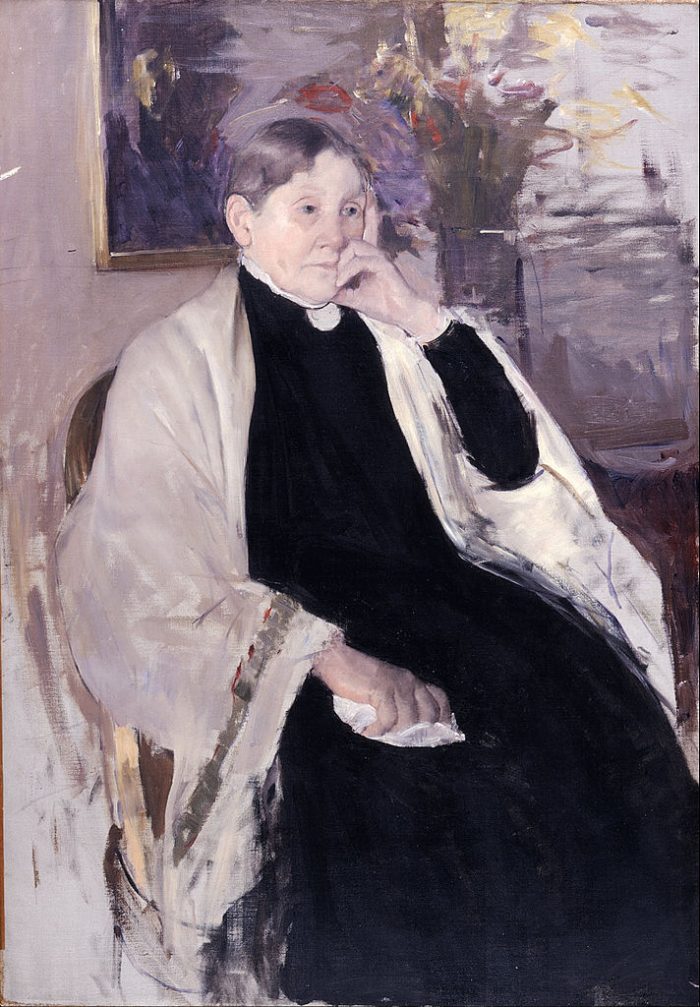 .
Grant Wood. Woman With Plants. 1929
.
William H. Johnson. Mom and Dad. 1944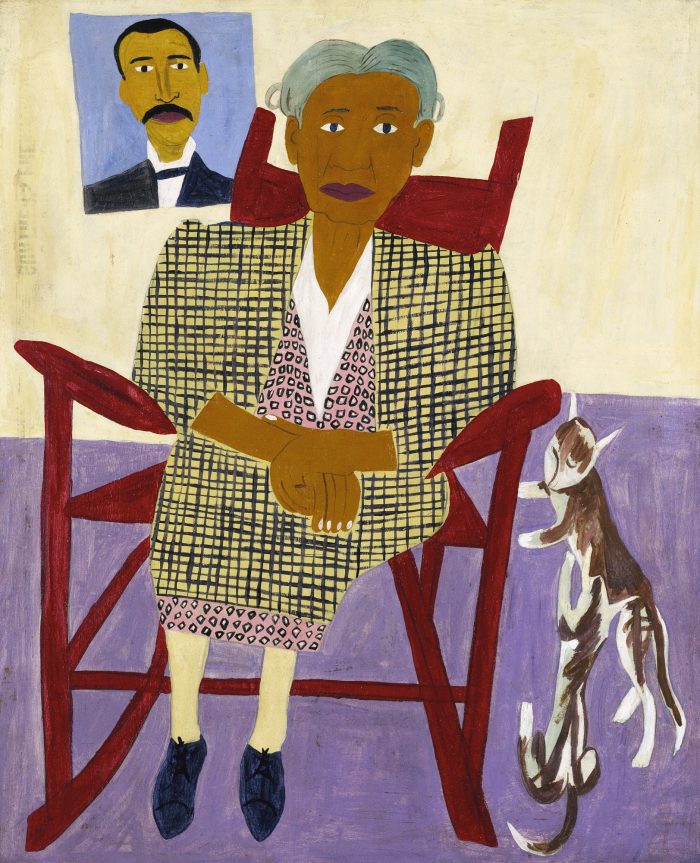 .
Frida Kahlo, Portrait of my Father. 1951
.
Siblings
Mary Cassatt, Portrait of Alexander J. Cassatt and His Son, Robert Kelso Cassatt. 1884
Artist Mary Cassatt created this portrait of her brother and nephew.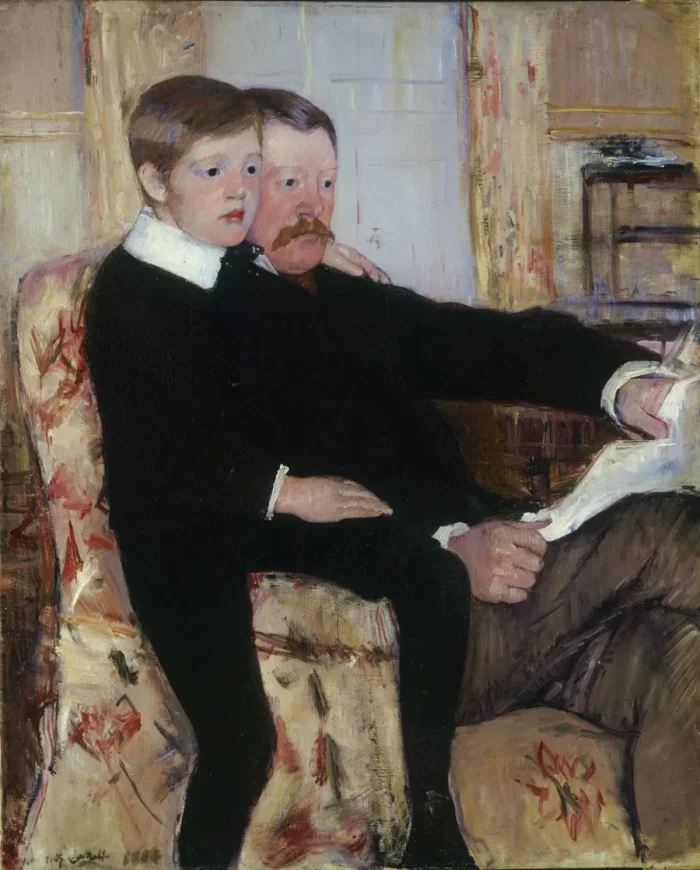 .
Vanessa Bell. Virginia Woolf. 1912
Here, celebrated Edwardian artist, Vanessa Bell, paints her sister, renowned author Virginia Woolf.
.
Grant Wood. American Gothic. 1930
Artist Grant Wood's dentist, Dr. Byron McKeeby and his sister, Nan posed for another most famous of paintings, now at the Art Institute of Chicago.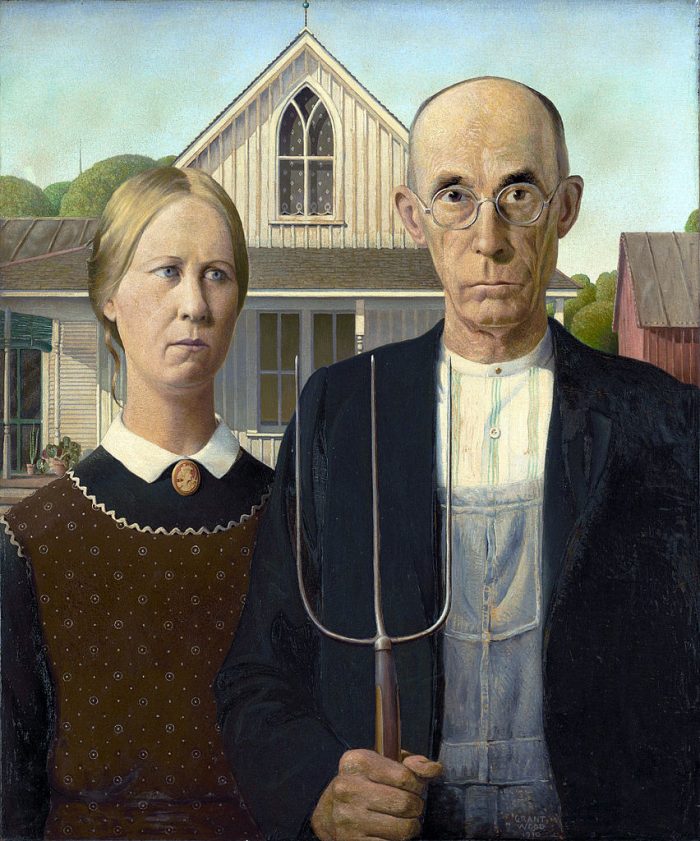 .
Grandparents
Edgar Degas. Portrait of Rene-Hillaire Degas, Grandfather of the Artist. 1857
Degas painted this portrait one year before his grandfather passed.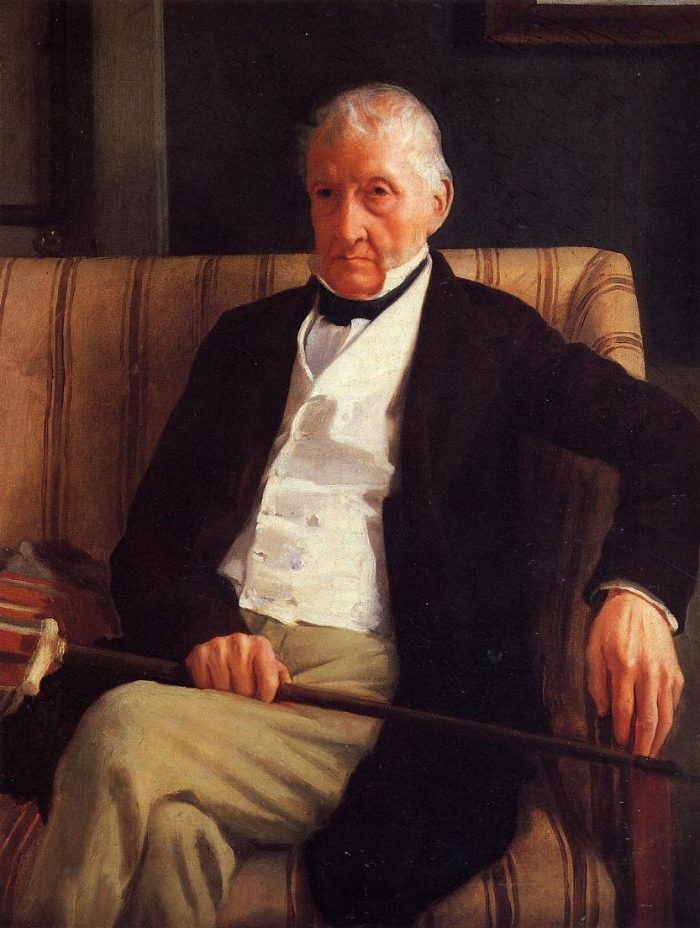 .
Frida Kahlo. My Grandparents, My Parents, and I (Family Tree). 1936
.
Aunts, Uncles, Nieces, Nephews, Cousins
Thomas Gainsborough. Gainsborough Dupont, The Artist's Nephew. 1773
Thomas Gainsborough painted more than 50 portraits of his family. The painting below depicts his nephew, Dupont, who served as his trusted assistant. Particularly humbling? Thomas painted this much celebrated example in less than an hour!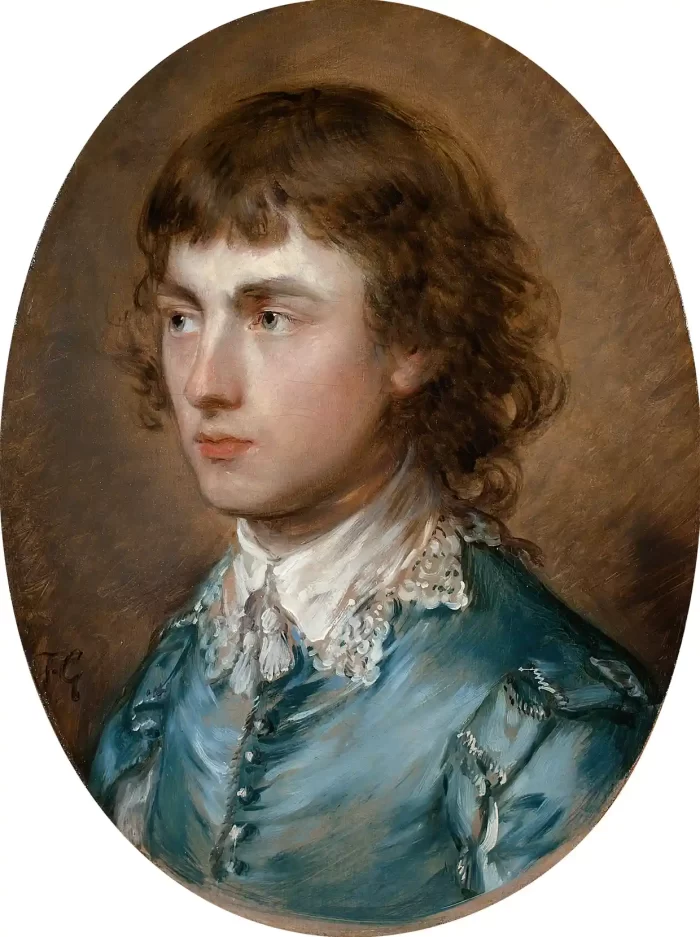 .
Paul Cézanne. Uncle Dominique in Smock and Blue Cap. 1866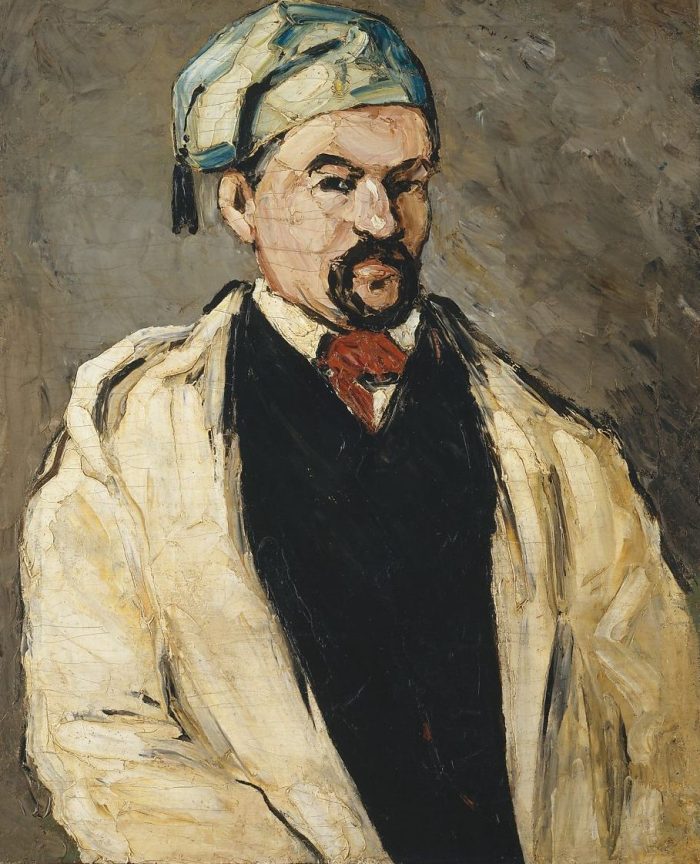 .
Henri de Toulouse-Lautrec. At the Moulin Rouge. 1892-95
For his depiction of the Moulin Rouge, Toulose-Lautrec included himself – the small figure in the back centre – walking alongside his cousin Gabriel Tapié de Céleyran.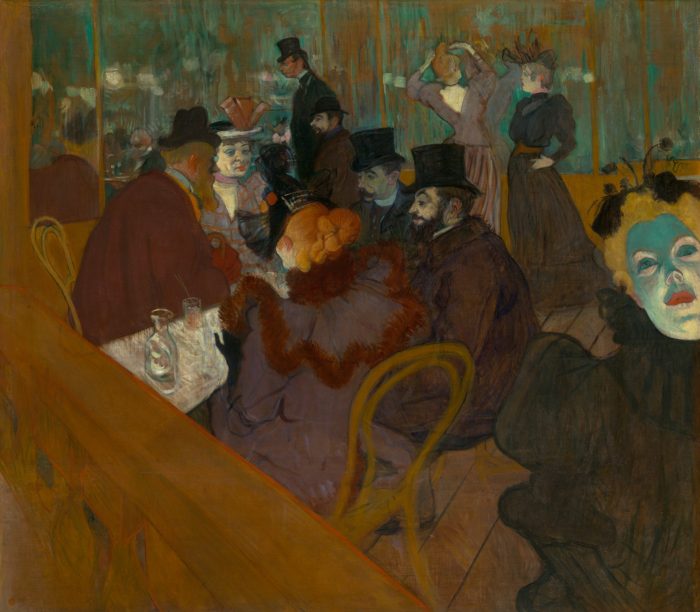 Spouses + Romantic Partners
Paul Cézanne. Madame Cézanne in a Red Armchair. 1877
Cézanne painted multiple paintings of his wife, Hortense, whom he met when she was working as an artist's model.
.
Edward Burne-Jones, Portrait of Georgiana Burne-Jones, 1883
.
Frida Kahlo. Frida and Diego Rivera. 1931
.
Gluck. Medallion (You/We). 1937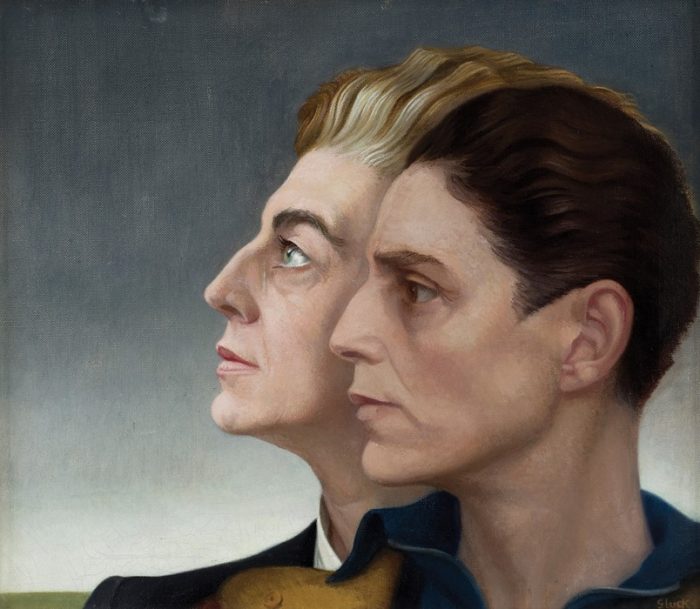 .
.
Artist Alex Katz has one favourite subject: wife Ada whom he has painted beautifully over the decades. They are now in their nineties.
.
Children
Thomas Gainsborough. Mary and Margaret Gainsborough. The Painter's Daughters Chasing a Butterfly. 1756
.
Thomas Gainsborough. Mary and Margaret Gainsborough. 1770-74
.
Élisabeth Louise Vigée Le Brun. Julie Le Brun Looking in a Mirror. 1787
Madame Le Brun – who started painting the hoi polloi at age 15, Madame Antoinette by age 20 – had to flee to Italy with her daughter, Julie during the French Revolution. Here, she shows us Julie in person and, off-reflection in a mirror, to symbolize reality versus illusion.
.
Berthe Morisot. Julie Daydreaming. 1894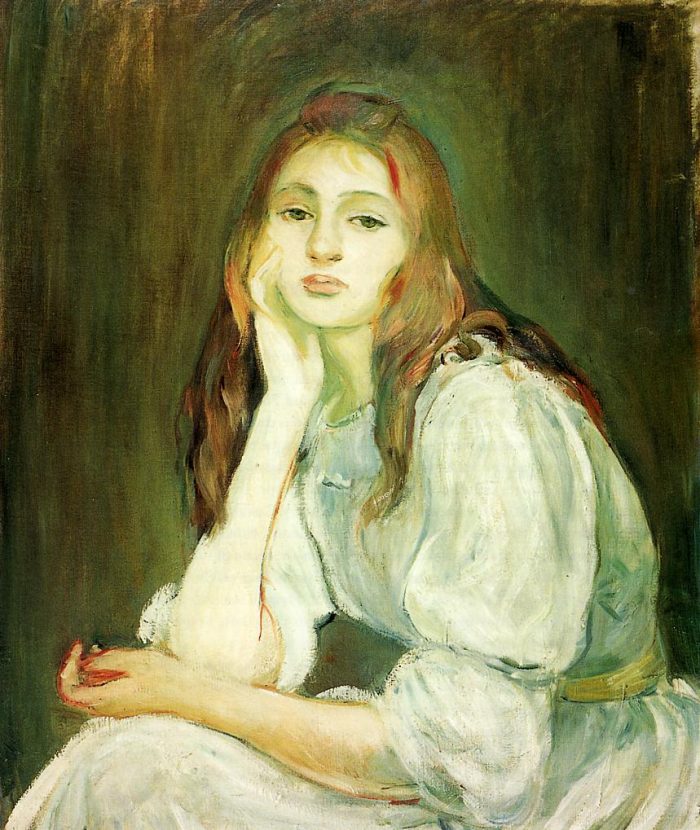 .
Pablo Picasso. La fille de l'artiste a deux ans et demi avec un bateau. 1938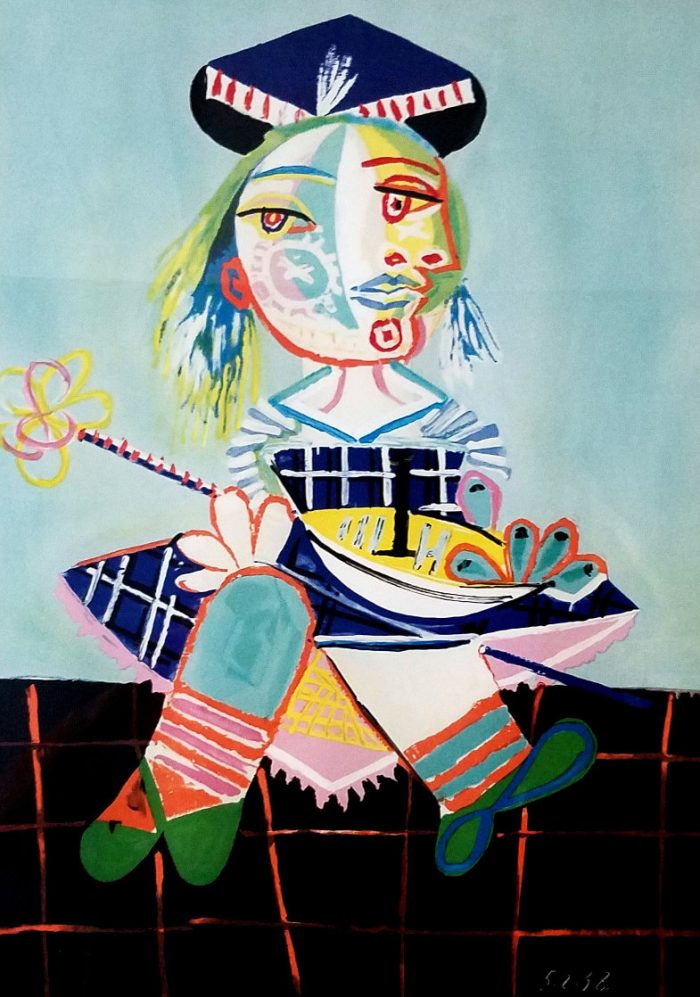 .
Chantal Joffe. Self-Portrait With Esme in St Leonards. 2012. Courtesy the artist and Victoria Miro, London/Venice
.
www.justcurious.ca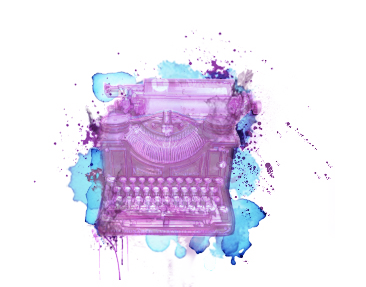 Header: Edward Hopper. Nighthawks. 1942