P.S. X Loves You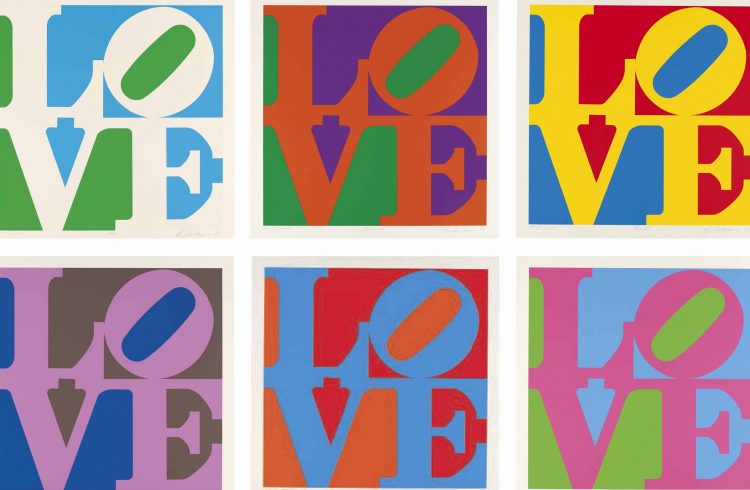 Q.
Not sure how to write that semi-casual business email, shower gift thank you note, mildly flirtatious text, love letter for the ages? You don't have to look far on the internet to find templates for even the most obscure communications. But, what about back in the day? Where could people find all-occasion communication advice?
.
A.
While poking through an abandoned book collection, I found a most curious resource: the New Standard Book of Model Letters For All Occasions. Written by Leo J. Henkin in 1951, its original price was 35 cents.
The idea is that no matter what type of letter you have to write – Wedding Reply, Birth of a Child, Rejecting a Bridge Party, Professing Your Love – this book offers 'hundreds of social and business letters ready for immediate use.' All you have to do is insert name here.
Mr. Henkin wanted us to use the more personal letters as a guide, but I'm sure that more than a few sluggards just tweaked a couple words and mailed that thing out.  How many dewy-eyed recipients sat swooning over pre-fab love letters? How many letter-senders significantly altered their plans in order to better fit the claims of these amazingly specific templates?
'Dear Henry and Ann', starts one Vacation Letter. 'We've been having such a fine time here on Lake Hayward that I almost hesitated to write you after you told me of the heat in the city and of your discomfort…Little Agnes plays in the water almost all day long, and we have to drag her away near sundown.'
How many people claimed to be using 'pork rind on a spoon' to catch fish while they were really hiding behind plaid curtains and watching I Love Lucy? #bestlife.
.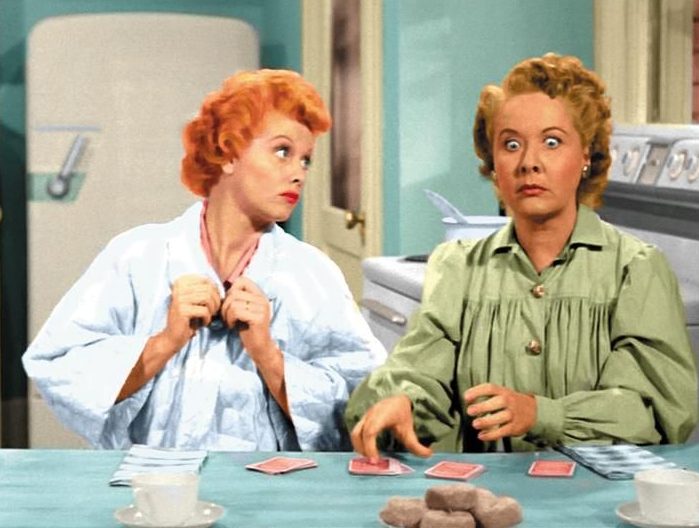 .
Mr. Henkin offered a straight from the heart love letter.
'Harriet darling! I love you…I remember when it was very difficult for me to say it to you. I don't think I even dared say it to myself. And then came the night – that night under the tree – when I blurted it out…'
How many suitors spent spent countless hours practicing their 'blurts' and searching for suitable trees in order to so eloquently relive the night – that night?
♔
Been invited to a dinner you'd rather ditch? LJ Henkin has a letter.
'I kept hoping against hope that Mr. Barker would be able to cancel an out-of-town business engagement that would take him to Washington that week. But now I must regretfully write that he will have to be in Washington the night of your party; and that consequently we shall have to decline your invitation.'
Has poor 'Mr. Barker' now been banished to Washington to live out the lie?
♔
File these next two letters under 'thinly veiled disdain':
'I wish we could say 'yes' to your very tempting invitation to have us over for bridge on April sixth, but it wouldn't be fair to do so and then find at the last minute that we can't come.'
and..
'I never knew painting a room could be such fun…I'm sending you a tablecloth that I saw in Alterman's today, that I think is just the color of the new walls. In fact I know it is, because it matches the blue paint I still have in my hair.'
.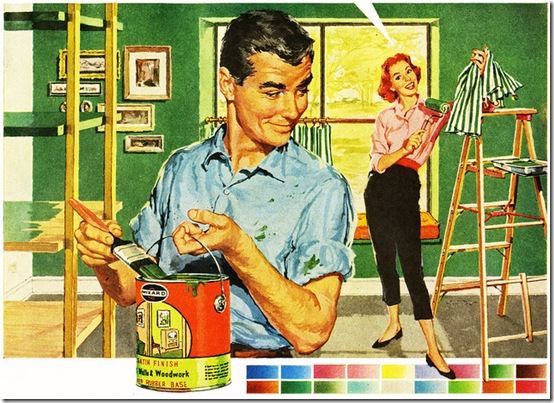 .
Lil and Pete are not playing …
'Dear Aunt Lil and Uncle Pete:
You can't imagine how thrilled I was this afternoon when I took off the gift-wrapping from your package and discovered the silver service for eight inside.'
Following their parents' lead, the kids are sending template letters from camp. Check the treehouse, they might have snuck home.
'Dearest Mother,
… Fran and Gayle – and a girl from Pennsylvania, Blanche Merle – isn't that a beautiful name, Mother? – are my bunkmates… Last night we played a trick on Gayle. We put jacks in her bed. She yelled out loud when she crawled between her sheets and then she threw a pillow at us.'
♔
The New Standard Book of Model Letters For All Occasions cautions us to temper our materialism with meaningful sentiment.
'We love the doll, but, remember, we love you too.'
Mr. Henkin also offers countless angles for businesses looking to extract their money. There is the Oops approach:
'Dear Mrs. Henry:
We should like to have the twelve dollars you owe us. A short time ago, we wrote you about this, but in the hurry and bustle of spring cleaning you probably overlooked or mislaid our letter – and the bill.'
There is the Novelty Approach.
'You will probably wonder why this rubber band is fastened to this letter…'
The Familiar Approach:
'Gentleman:
Generally collection letters are stilted, cold, high hat, and clammy, and instead of making friends, they antagonize folks…'
You can appeal to the Customer's Sense of Fairness, their Self-Interest or, with three Letter options available, their Sense of Pride.
'Dear Mr. Morgan:
I have forgotten something – and I don't know whether I should regret it. You have forgotten something, too.'
When in doubt, appeal to Goodness.
'Dear Mr. Mason:
No doubt you intended to send us a check last month but forgot. It's quite human to forget, so you have our forgiveness.'
♔
All in all, I don't know if this 1950's book is genius public service or Machiavelli's favourite new pocket-guide.  Nevertheless, I must end by saying:
Thank you, dear, for considering me one of your special friends; I have always thought of you as one of mine. So I give you both my warmest love and my hope that your day dawns bright and clear.
Affectionately,
Elizabeth
www.justcurious.ca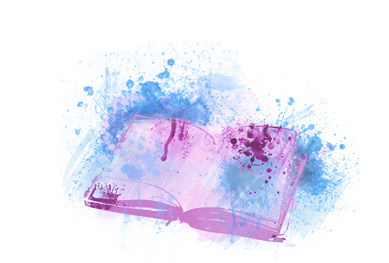 Header Photo: The Garden of Love. Robert Indiana. 1982