Painting The Library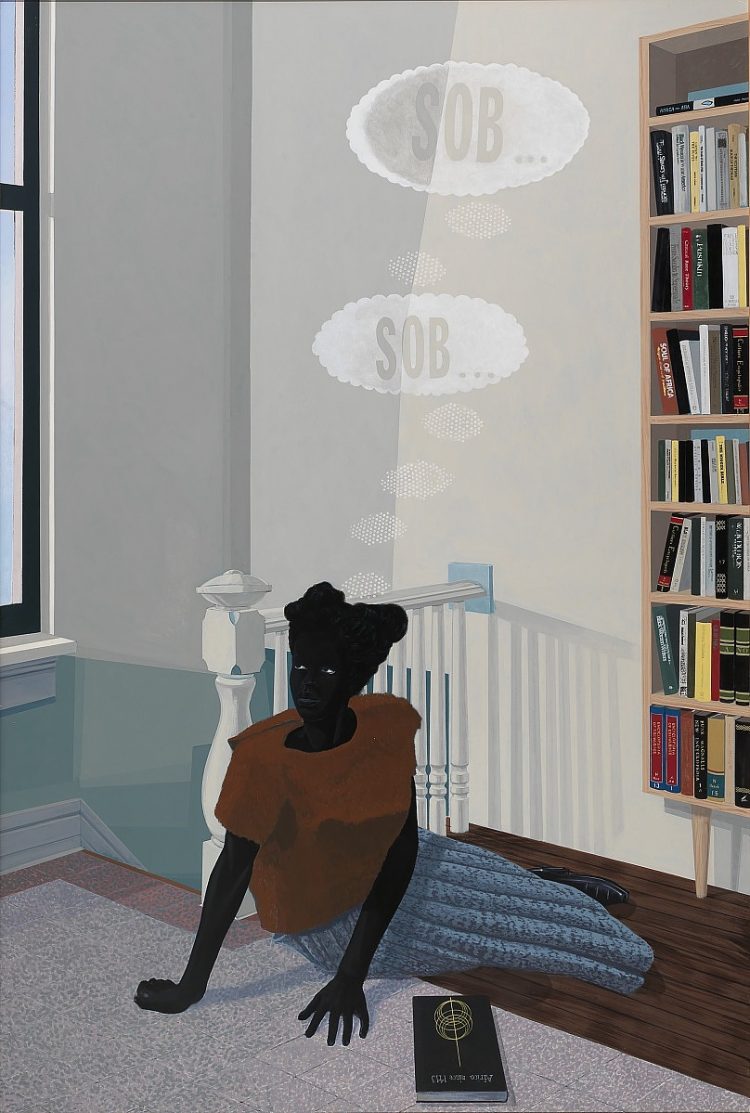 Q.
Public libraries offer such a unique glimpse at a wide range of people absorbed in all manner of topics. There is also so much to be learned from poking about home libraries, big and nook. Who are some artists who have captured library life on canvas?
.
A.
It's 'SOB, SOB' – a Smithsonian American Art  Museum painting by remarkable artist Kerry James Marshall – that we see pictured in our header above. Born 1955 in Birmingham, Alabama, Marshall has talked about the key role that libraries played in his education – as a child, post earning his BFA.
In a 1998 article with Callaloo Journal, Marshall says: 'At first I started out looking at every single art book that was in the library. I just walked down the stacks and picked up every book there. I never went to the card catalog to find anything. I just saw what was in there and looked at every single one of them. And that was what it took. I learned a lot very early by doing that. I learned stuff that I wouldn't have even known to ask somebody about'.
American artist Jacob Lawrence (1917-2000) is another painter who is renowned for his striking series of public library paintings. "My pictures express my life and experiences,"  Lawrence says. "I paint the things I know about and the things I have experienced". Of the Schomburg Library we see pictured in the first painting below, Lawrence said: 'This became a favorite place of mine to go and work and do research."
.
Jacob Lawrence. Library Series: The Schomburg. 1986
..
Jacob Lawrence. The Library. 1960
.
Jacob Lawrence. The Library. 1978
.
Jacob Lawrence. The Libraries Are Appreciated. 1943
..
A few other painters who captured library life are…
.
Carl Spitzweg. The Bookworm. 1850
.
Ernest Meissonier. The Bibliophile. 1862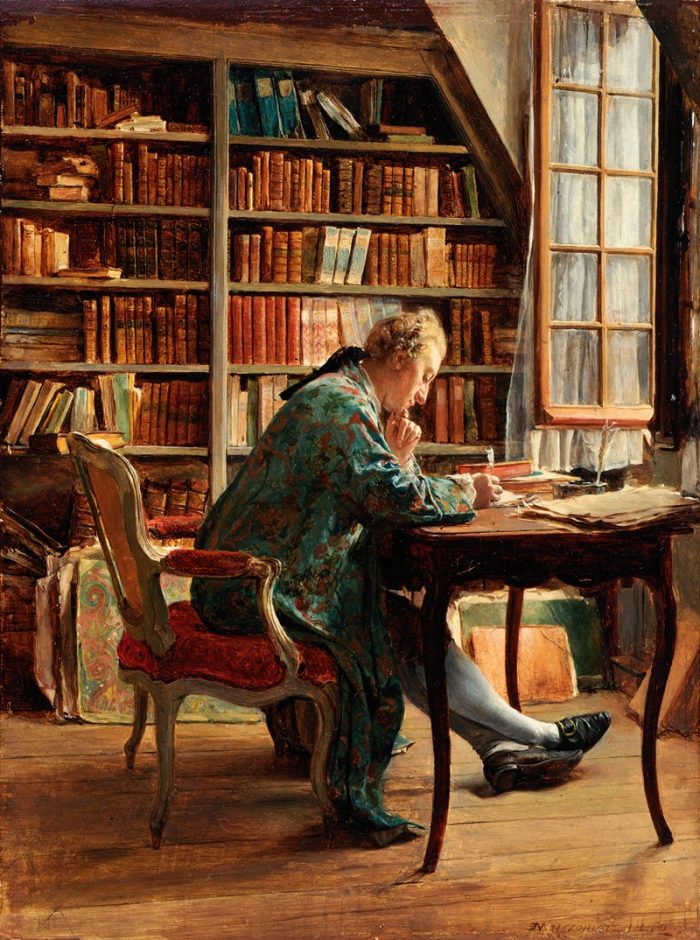 .
Edward R. Taylor. Birmingham Reference Library, the Reading Room. 1881
.
Harriet Backer. The Library of Thorvald Boeck. 1902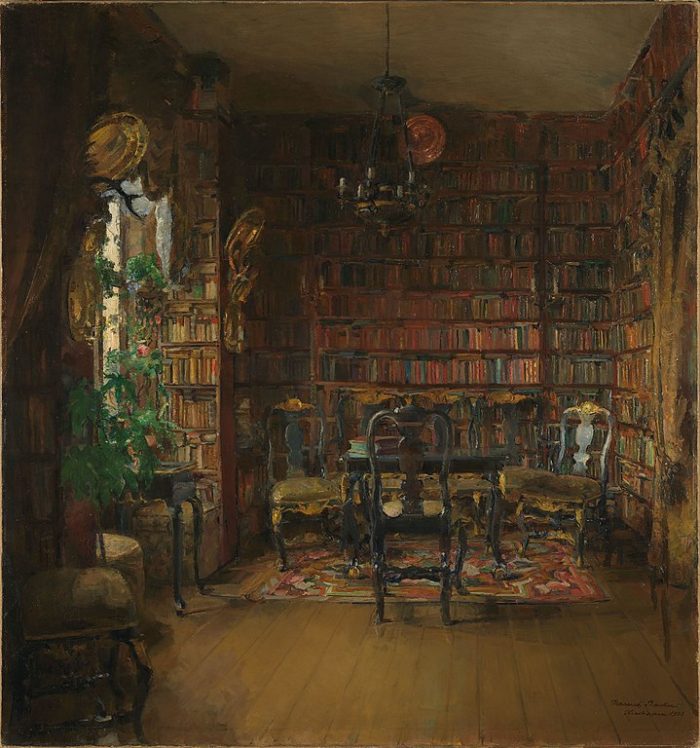 .
www.justcurious.ca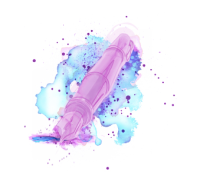 Header:  Jacob Lawrence. The Libraries Are Appreciated. 1943