Post Checkout Snooping
Q.
Hotels. Remember those? Other than soggy towel mountains, what do hotel staff find after guests leave their rooms for good?
.
A.
First, the abandoned bric-a-brac. A Choices Hotel Canada survey found the items most commonly left in hotel rooms are…
Abandoned or Forgotten items
i. Toothbrushes
ii. Phone chargers
iii. Sunglasses
iv. Books
v. Hats
vi. Makeup
vii. Shoes
viii. Toys
ix. Prescription glasses
x. Goggles
xi. Wallets
.
Edward Hopper. Hotel by a Railroad. 1952
.
Books come in at number four. But which books do guests most commonly leave in their hotel rooms? In 2018, Travelodge UK catalogued the 72,000 books left across 42,000 rooms over 12 months.
Why did people leave their books? Travelodge found three main reasons:
a. The guest had finished the book, didn't want to lug it home, and hoped that another guest or staff member might enjoy it.
b. They forgot it – most commonly the book was trapped under bed covers or the bed itself.
c. They were bored with the book and couldn't bother dragging it anywhere else.
.
Top 10 Books Left Behind
(Sample size = ~ 70,000 books)
i. The Handmaid's Tale. Margaret Atwood
ii. The Couple Next Door. Sharri Lapena.
iii. Bad Dad. David Walliams
iv. Origin. Dan Brown
v. The Secret. Rhonda Byrne
vi. The Girl on the Train. Paula Hawkins
vii. Paul O'Gradys: Country Life. Paul O'Grady
viii. Sharp Objects. Gillian Flynn
ix. Diary of a Wimpy Kid: The Getaway. Jeff Kinney
x. Harry Potter and the Philosopher's Stone. JK Rowling
.
Edward Hopper. Hotel Lobby. 1943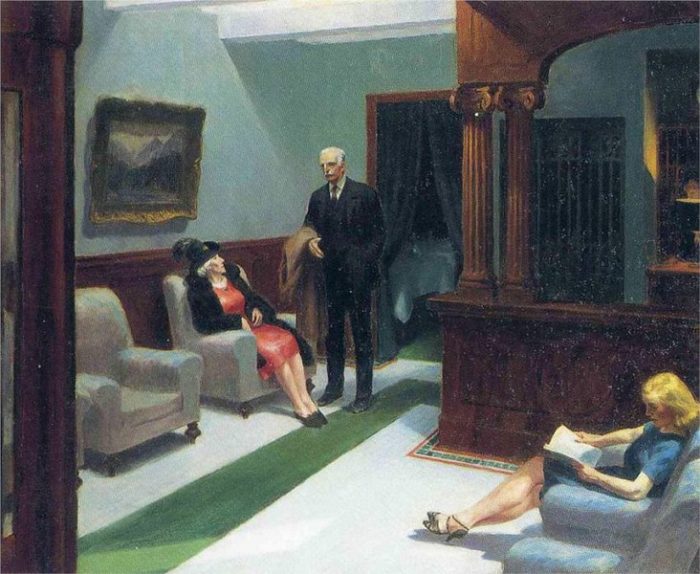 .
Post checkout, hotel staff also have to look for what isn't in the room that should be.
A vouchercodesuk survey of 1,329 adults found that 69% of respondents admit to stealing from hotels (eep) whilst abroad. The most commonly filched items are:
Most Stolen Hotel Items
1. Towels/linens
2. Batteries/lightbulbs
3. Food/drink
4. Cutlery
5. Picture frames
6. Artwork
7. Curtains
8. Kettle
9. Books
10. Bibles
www.justcurious.ca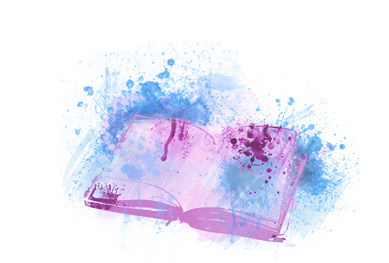 Header: Edward Hopper. Room in New York. 1932