Rachmaninov's Hard-Earned Wins
Q.
Sergei Rachmaninov (1873-1943) is one of our favourite composers. And, as you'll see below, his music often features in 'most loved composer and classical music' charts. But, was this Semyonovo-born composer always so beloved?
.
A.
In April of 2023, Classic FM reported out on their annual 'Classic FM Hall of Fame'. With 96,000 respondents, Rachmaninov's Piano Concerto No. 2 in C minor came in at #1, for the second time in ten years. This was a particularly fitting honour, given that this year marks the 150th anniversary of Sergei's birth on April 1, 1873.
.
Top 10 Classic Hall of Fame 2023
i. Rachmaninov. Piano Concerto No.2
ii. Vaughan Williams. The Lark Ascending
iii. Vaughan Williams.  Fantasia on a Theme by Thomas Tallis
iv. Elgar. Enigma Variations
v. Jenkins. The Armed Man: A Mass for Peace
vi. Beethoven. 'Emperor' Piano Concerto No. 5
vii. Holst. The Planets Suite
viii. Beethoven. 'Choral' Symphony No.9
ix. Allegri. Miserere
x. Williams. Schindler's List
•
Rachmaninoff's Piano Concerto No. 2 in C minor  has featured in Olympic figure skating routines and media from Greta Garbo's starring role in the 1932 Grand Hotel, Marilyn Monroe's 1955 Seven Year Itch, through to the 2020 Snowpiercer series.
Here is Sergei's second concerto excerpted in David Lean's 1945 Brief Encounter.
.
.
But, we might never have experienced all of Rachmaninoff's brilliance thanks to the horrid response he got to the first performance of his First Symphony in 1897. Composer and critic Cesar Cui offered this vitriol:
'If there were a conservatory in Hell, and if one of its talented students were to compose a programme symphony based on the story of the Ten Plagues of Egypt, and if he were to compose a symphony like Mr. Rachmaninoff's, then he would have fulfilled his task brilliantly and would delight the inhabitants of Hell. To us this music leaves an evil impression with its broken rhythms, obscurity and vagueness of form, meaningless repetition of the same short tricks, the nasal sound of the orchestra, the strained crash of the brass, and above all its sickly perverse harmonization and quasi-melodic outlines, the complete absence of simplicity and naturalness, the complete absence of themes.'
The brutal response to his first symphony propelled Rachmaninoff into a crippling depression. 'I returned to Moscow a changed man,' he said later. 'My confidence in myself had received a sudden blow. Agonizing hours spent in doubt and hard thinking had brought me to the conclusion that I ought to give up composing.'
.
•
But, by all accounts, this first performance of Rachmaninoff's First Symphony had been a mess thanks to the conductor, Alexander Glazunov. At one point, Rimsky Korsakov had described Glazunov's conducting as: 'Slow by nature, maladroit and clumsy of movement, the maestro, speaking slowly and in a low voice, manifestly displayed little ability either for conducting rehearsals or for swaying the orchestra during concert performances.'
Glazunov had skimmed through rehearsals and tampered with the orchestration. He claimed to be less than impressed with Rachmaninoff's work. On the night of the premiere, many were convinced that Glazunov was drunk on the podium. The performance was so bad, Sergei hid in the stairwell and blocked his ears – 'the most agonizing hour of my life.'
Rachmaninoff was crushed. "The despair that filled my soul would not leave me. My dreams of a brilliant career lay shattered. My hopes and confidence were destroyed." His family was so concerned, they referred him to Dr. Nikolai Dahl, a famed Paris internist, hypnotherapist, and string player. The composer saw Dahl every day for months.
Finally, as 1899 drew to a close, Rachmaninoff was inspired to compose again. By 1901 he had finished his wildly popular Second Piano Concerto, and dedicated it to Dr. Dahl.
Here we hear #2 played by the giant-handed genius Rachmaninoff himself.
.
.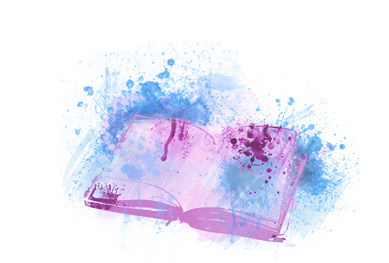 Header Portrait: Boris Chaliapin. 1929