A Little Movie Lightning
Q.
Between pandemic lockdowns and self-seeding streaming channels, movie grosses have been much in the news. Which movies have the top grosses of all time?
.
A.
Before revealing the results from IMDb Pro's Box Office Mojo, let's see how many of these top grossing movies we can identify from their quotes.
Unnecessary Hint: Disney and its subsidiaries are doing rather well …
.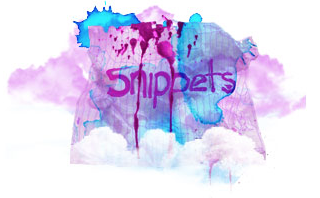 .
Quote ID
Name The Top Grossing Movies Of All Time
Domestic
i. "You probably don't recognize me because of the red arm."
ii. "Everybody wants a happy ending. Right? But it doesn't always roll that way."
iii. "So, you just figured you'd come here, to the most hostile environment known to men, with no training of any kind, and see how it went? What was going through your head?"
iv. "Our weapons will not be used to wage war on the world. It is not our way to be judge, jury, and executioner for people who are not our own."
v. "Dude, you're embarrassing me in front of the wizards."
vi. "My best friend, my girlfriend, their futures are ruined just because they know me, and… they've done nothing wrong."
vii. "I mean, I got everything I need right here with me. I got air in my lungs, a few blank sheets of paper. I mean, I love waking up in the morning not knowing what's gonna happen or, who I'm gonna meet, where I'm gonna wind up."
viii. "Don't worry. It's gonna be just like taking a walk in the woods…65 million years ago."
ix. "That guy's brain is a bag full of cats."
x. "It's not just about lifting rocks. The force binds everything together."
.
.
Top Lifetime Movie Grosses. Domestic. IMDbPro
Grosses as of January 13 10:15 PST
i. Star Wars: Episode VII – The Force Awakens
2015. $936,662,225
ii. Avengers: Endgame
2019. $858,373,000
iii. Avatar
2009. $760,507,625
iv. Black Panther
2018. $700,426,566
v. Avengers: Infinity War
2018. $678,815,482
vi. Spider-Man: No Way Home
2021. $673,570,351
vii. Titanic
1997. $659,363,944
viii. Jurassic World
2015. $652,385,625
ix. The Avengers
2012. $623,357,910
x. Star Wars: Episode VIII – The Last Jedi
2017. $620,181,382
.
And here are the worldwide results: Top Lifetime Grosses Worldwide
.
.